SHEPPARD MULLIN 379 Lytton Ave, Palo Alto CA 94301
TUESDAY SEPTEMBER 24, 2019 6:30 PM — 8:30 PM
Learn about innovation in Credit #creditinnovation
Launching an STO or got a Credit startup? Book a demo table & get a video of your 3min pitch! Past pitches have thousands hits on their videos!
Want to pay with Cryptocurrency? Pay for Tickets Here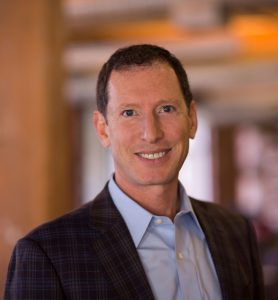 David Blumberg Founder/Managing Partner Blumberg Capital, an early-stage venture capital fund based in San Francisco. David is an authority on early stage investing with David is the founder and managing partner of Blumberg Capital. David is an authority on early stage investing with decades of experience. He founded Blumberg Capital in the early 1990s and launched its first venture-backed fund in 2001. Prior to Blumberg Capital, David managed international investments with the Bronfman Family Office, Adler & Co, APAX Partners and at T. Rowe Price. He also launched business development for Check Point Software Technologies as one of its top four executives. David earned his A.B. in Government, cum laude, from Harvard College and his MBA from the Stanford Graduate School of Business and INSEAD. David speaks French and is proficient in Hebrew and Spanish. David serves on the boards of Apester, Credorax, Deep Instinct, DoubleVerify, EarnUp, EasKnock, FeeX, IntSights, Jassby, Lendio, SigOpt, SupplyPike, Roam, Trulioo and Wunder.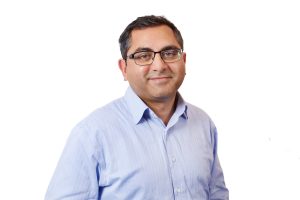 Rohit Bodas, Partner Propel Venture Partners. Rohit leads Propel's international fund and is looking to partner with entrepreneurs building transformational companies that impact financial services. Rohit has led and currently manages Propels' investments in Trussle (UK), Groww (India) and DataSine (UK). Rohit brings global investing and operating experience in a wide range of sectors including payments, commerce, wealth management, insurance, AI and security. Rohit joined Propel from American Express Ventures, which he helped launch in 2011. At American Express Ventures, Rohit led investments in Plaid, Enigma, Signifyd, Capillary Technologies, Trulioo, Clip, Mezi (acq) and inAuth (acq) among others. Prior to Amex Ventures, Rohit helped launch Hartford Ventures, one of the early VC programs in the insurance industry. Earlier in his career Rohit held various positions at Motorola in engineering, product development, and its ventures division. He has developed key mobile video and security technologies and holds seven US patents.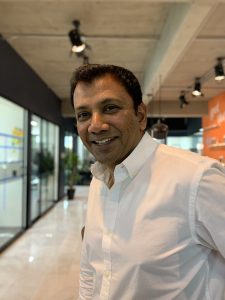 Vilash Poovala CoFounder/CEO Oyster Financial Inc Vilash is based in Silicon Valley & is a serial entrepreneur and global FinTech expert with over 20 years of technology and product management. Oyster Financial is a digital Banking platform for freelancers and SMB's, prior to Oyster, Vilash was the CPTO for Infinitec Solutions, a Business Banking Platform as a Service, based in Berlin. Prior to Infinitec, Vilash served as the CPTO for PayU with an EMEA focus and also ran Technology M&A focus for Naspers FinTech. In 2012, Vilash co-founded Clip and was the CTO for a mPOS product for LATAM and is now one of the top five FinTech companies in Latin America. In prior roles Vilash was the VP of Products for Consumer and Merchant Acceptance of Visa Checkout by Visa; Head of Products at PlaySpan (payments startup focused on payments aggregation for online checkout acceptance), acquired by Visa in 2011. He ran the early Product team for PayPal Debit card for Business, and PayPal Transactional and Buyer Credit to improve checkout conversion on and off eBay. Vilash has also served as the chief payments architect for PlayerScale(gaming monetization platform), acquired by Yahoo in May 2013.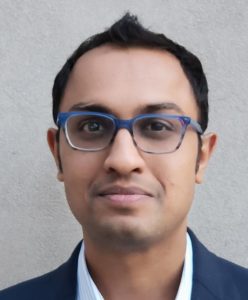 Ashish Gupta Chief Credit Officer Prosper Marketplace Ashish oversees all elements of Prosper's credit strategy, including pricing, underwriting strategy, verification strategy, loss-forecasting, data science and credit risk aspects of new product development. Ashish joined Prosper in 2017. Before joining Prosper, he spent more than 10 years at Citi in senior credit risk strategy positions, spanning across new customer acquisition, portfolio management and model development. In his most recent role as the Director of Risk Management at Citi, Ashish managed loss forecasting, comprehensive capital analysis and review (CCAR) stress testing, and collections oversight functions for $43 Billion credit cards portfolio. Prior to Citi, Ashish worked at Fair Isaac (FICO) and led credit card fraud analytics for US and International Banks. Ashish has an MBA from the University of Chicago Booth School of Business, an MS from University of Wisconsin-Madison and a B.Tech. from Indian Institute of Technology (IIT) Delhi.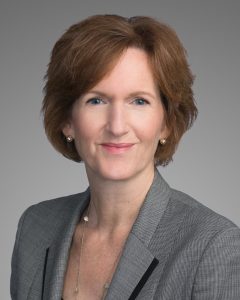 Colleen McDonald, Commercial Lending and Financial Transactions Partner, Sheppard Mullin Colleen is a seasoned securitization and structured finance attorney with significant market know-how in terms of both working capital financing and capital markets transactions. Colleen works with banks, marketplace lenders and alternative capital providers, fintech companies, sellers and investors to structure debt transactions utilizing cash-flow generating assets in all stages of development. Colleen, and her colleagues in Sheppard Mullin's Financial Services Group, help clients' navigate the U.S. regulatory structure particularly as it relates to lending products.
---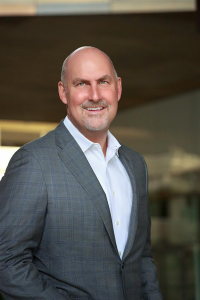 Moderator: Mark Crager, Founder/Managing Partner Next Stage Partners Mark is the Founder & Managing Partner at Next Stage Partners with a focus on bringing meaningful innovation from early-stage fintech companies to leading financial institutions and merchants. He has extensive payments industry experience with a proven track record of moving products from concept to commercialization in consumer and B2B environments. Prior to Next Stage Partners Mark held executive management roles at Visa working with merchants and financial institutions. He successfully launched a variety of P2P, prepaid, mobile and e-commerce products and platforms. Prior to Visa, Mark held a National Sales Manager position at Sony and launched new divisions for both Nestle and Johnson & Johnson in the consumer packaged goods space. He received his Bachelor of Science in Marketing from California State University, Chico. Mark is a Member Board Advisor with StartX, the Stanford University incubator for fintech startups, a Mentor at Plug & Play, the innovation accelerator and an Advisor to several payments technology companies.
6:30pm to 7:00pm Networking
7:00pm to 8:00pm panel
8:00pm to 8:30pm STOs & Banking startups Demo Pitches/Networking
Launching an STO or got a Credit startup? Book a demo table & get a video of your 3min pitch! Past pitches have thousands hits on their videos!
Want to pay with Cryptocurrency? Pay for Tickets Here