Learn about all you need to know about how the Blockchain can serve Social Good #blockchainsocialgood
SHEPPARD MULLIN 379 Lytton Ave, Palo Alto CA 94301
TUESDAY NOVEMBER 7, 2018 6:30 PM — 8:30 PM

Launching an ICO or got a Blockchain startup? Book a demo table & get a video of your 3min pitch!
Want to pay with Cryptocurrency? Pay for Tickets Here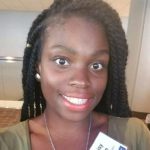 Daisy Ozim Director Blockchain for Social Justice collective. This is a platform designed to promote education and access of blockchain technology and cryptocurrency for marginalized communities. Daisy has worked to support the inclusion of women in the blockchain ecosystem through her tireless advocacy efforts. She is a founding member of the Black Womens Blockchain Council, and advisor for SHEQ wallet, a cryptocurrency wallet specifically designed for women and is now working on statewide efforts to establish blockchain policy and education for economic development non-profits. Daisy hosts events to bring women together and educate them in order to diversify the blockchain space.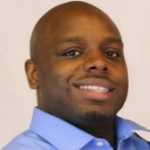 Jomari Peterson Creator The Digital Reserve which is the cost-based proof of stake protocol which will be used to facilitate eliminating predatory lending. Prior to The Digital Reserve, he delivered a 10x return as the Co-founder for the Quantum Resistant Ledger, leading to a $100 Million+ Valuation. He is also an avid supporter of social enterprises and non-profit activities at the Oasis Project where he helped facilitate the raise of over 1 million dollarsr. He is a PhD Candidate at Carnegie Mellon University in Engineering & Public Policy with a focus on risk assessment and system design and graduate of the MBA and Civil Engineering Program at Howard University.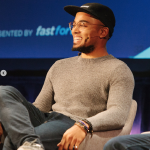 Robert Greenfield, CoCreator ConsenSys Social Impact Robert is the Global Social Impact Technical Lead at Consensys, the leading firm within the Blockchain and Cryptocurrency markets. He helped co-found ConsenSys Social Impact, an organization dedicated to the application of blockchain technology across all social impact vectors. His core focus with ConsenSys Social Impact is to support the firm in its consultancy, partnerships, and capacity building across the global social sector ecosystem. Prior, Robert has spent his professional career at Goldman Sachs, Teach for America, and, most recently Cisco Systems.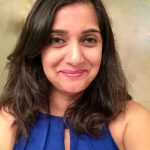 Anitha Beberg CEO Seva Exchange Corp which is an AI and blockchain startup that is reinventing volunteerism. Prior to becoming an entrepreneur, Anitha spent a decade in Software Project Management and worked in companies such as Siemens, Sun, Cadence, and HP. While taking time off to raise a family, she spent much of her free time volunteering. A few years back, Anitha ended up meeting an inspiring individual who introduced her to timebanking. Where you give an hour of service, get a time credit redeemable for an hour of service for yourself. She joined Timebanks.org, the nonprofit that started the timebanking movement. Seva Exchange was formed after Edgar Cahn, (the creator of timebanking) gave her the title of Senior Timebanking Fellow and asked her to start a for-profit timebanking entity that would also support the nonprofit. Anitha wanted to use her technical background to mainstream timebanking around the world. She understands how blockchain and crypto has been misunderstood and associated with words like "scam, greed, evil" and wants to change that perception by partnering with other Crypto for Good companies.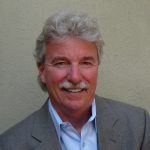 MODERATOR: Mark Albertson, Silicon Valley journalist whose stories are regularly published for SiliconANGLE Media and Blasting News. He was previously a senior writer for the San Francisco Examiner and CBS-Bay Area. He specializes in coverage of Fintech and cybsersecurity topics, in addition to writing regularly about enterprise computing. He is also an experienced video and TV producer, having created Tech Closeup, a nationally syndicated program on technology that aired on ABC, NBC, CBS and FOX affiliate stations over the course of four years.
6:30pm to 7:00pm Networking
7:00pm to 8:00pm panel
8:00pm to 8:30pm ICOs & Cryptocurrency/Blockchain startups Demo Pitches/Networking
Launching an ICO or got a Blockchain startup? Book a demo table & get a video of your 3min pitch!
Want to pay with Cryptocurrency? Pay for Tickets Here