Join us for third in the series BLOCKCHAIN: ASK ME ANYTHING with Jae Yang to learn the technology basics behind Blockchain & Cryptocurrencies. #blockchainama
SHEPPARD MULLIN Four Embarcadero Center 17th Floor, San Francisco, CA 94111
MONDAY, MARCH 26, 2018 6:30 PM — 8:30 PM
THIS EVENT IS FREE BUT YOU MUST REGISTER!

The third session in this series is focused on Cryptocurrency Practicals and Future of Cryptocurrencies. Operationally, cryptocurrencies include many stakeholders. In this session we will talk about problems, debates, and rewards of mining, and how code forks are handled. The session will cover the scalability debates and recent developments in Bitcoin, because Bitcoin is a great bellweather for rest of the cryptocurrencies. Moving forward, cryptocurrencies will do much more than transact, and the session will briefly introduce you to Bitcoin Script and Ethereum Smart Contracts. Finally we will cover the issue of privacy and how it is being handled in different cryptocurrencies.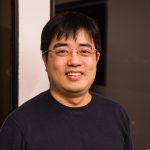 Jae Yang, Blockchain Engineer Metal Pay. He started out as an aerospace engineer, but he found his passion in writing software. He is passionate about cryptocurrencies and blockchain technology. He is active in the cryptocurrency community, often explaining technical details to newcomers. In his spare time, Jae develops various open source softwares in Node.js and is an avid reader.
6:30pm to 7:00pm Networking
7:00pm to 8:00pm Jae Yang BLOCKCHAIN: Ask Me Anything 2 presentation
8:00pm to 8:30pm Networking