Learn how to work with financial institutions to innovate for FinTech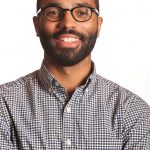 Trevor Thomas is a Partner at Cross Culture Ventures. Before this he was Vice President at Gastronome Ventures. Earlier, he was a member of the investing team at Roll Global, a $3.2 billion diversified holding company and Family Office in Los Angeles. Before venture investing, Trevor was the Founder and CEO of The Third Space, an airport lounge startup that sought to reinvigorate the airport travel experience through art, entertainment, and local food options. Trevor began his career in management consulting at Accenture where he worked on supply chain strategy projects for clients such as Microsoft, Best Buy, Syngenta, and Centerbridge Partners. Trevor has an MBA from the Darden School of Business at the University of Virginia, a MEng in logistics from MIT, and a BS in industrial engineering from Morgan State University. He is also a Kauffman Fellow (Class 17).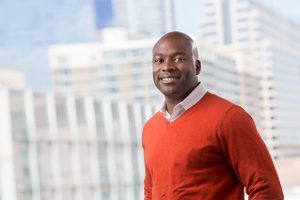 Jerry Nemorin is the Founder & CEO of LendStreet. Prior to founding LendStreet, Jerry worked at Bank of America Merrill Lynch in its Global Corporate & Investing Banking division, helping major companies restructure their debt during the financial crisis and raise money from the high yield debt market. Jerry is now putting that expertise to use in a way that helps consumers in financial distress deal with their debt and rebuild their credit. Jerry served as Entrepreneur-in-Residence at the Darden School of Business Incubator. He began his career in Tyco's Treasury group and received a B.S. in Finance and Exercise & Sports Science from the University of Florida and an M.B.A. from the Darden Graduate School of Business Administration at the University of Virginia.
Wednesday October 5, 2016 @Mass Mutual, San Francisco
6:30pm to 7pm Networking
7pm to 8:30pm Corporate Investor Panel including Q&A
8:30pm to 9pm Networking