Join us for a discussion on forms of digital payments, such as Bitcoin, micro-transaction payments and new app tokens coming from *some* of the ICOs
SHEPPARD MULLIN Four Embarcaderno Center, 17th floor, San Francisco, CA 94111
WEDNESDAY, MAY 31 2017  6:30 PM — 8:30 PM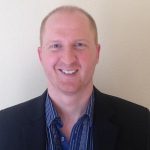 Tim Swanson, Dir Market Research R3 is a thought-leader in the blockchain community and author of three books. Currently based in the San Francisco Bay Area, Tim has worked in East Asia for more than six years and is a fellow at Singapore University of Social Sciences and previously was a fellow at the Sim Kee Boon Institute at Singapore Management University.  He was the first advisor at Hyperledger (prior to its acquisition by Digital Asset), an advisor at Clearmatics.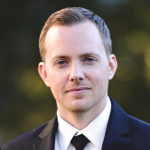 Wayne Vaughan is the CEO of Tierion, a proof engine that turns the blockchain into a universal platform for proving the integrity of any data, file or business process. Prior to Tierion, Wayne pioneered the development of marketing automation software. He is the co-author of Chainpoint, the first standard protocol for anchoring data in the blockchain. In 2004, Wayne was a member of the first team of amateurs to launch a rocket into space.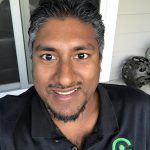 Vinny Lingham, CoFounder/CEO Civic.com.  He is a serial entrepreneur who previously founded the digital gift card platform, Gyft, which was acquired by First Data Corporation in 2014. After over a decade of experience in e-commerce, he realized that no-one had a universal solution to tackle identity fraud for consumers.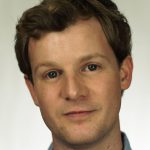 Marshall Hayner is the CEO of Metal, a blockchain based payment processing company. Marshall has an extensive background within the digital currency industry. Having started the first Facebook integrated bitcoin wallet "QuickCoin" in 2014, Marshall has worked on numerous digital currency projects including Dogecoin, Stellar, Block.io and more.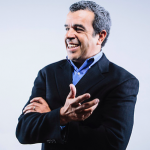 Moderator: Pierre-R. Wolff is Managing Director of ExecConnect, a firm facilitating professional transactional connections.  His clients include firms in global financial services and corporate venture capital interested in executing corporate development transactions (specifically investments, M&A, and strategic partnerships), and early stage companies in need of business/corporate development and fundraising strategy assistance.  Over the past 3 years he has spent a significant amount of time in the Blockchain ecosystems consulting on various transactions.  Pierre currently serves on several advisory boards of blockchain, 3D printing, collaborative communications, real-time streaming and payment system companies.  He received his MBA from EDHEC in Nice, France, and conducted his undergraduate studies at Carnegie Mellon University in Pittsburgh, PA.
6:30pm to 7:00pm Networking
7:00pm to 8:00pm Panel
8:00pm to 8:30pm Internet of Money Startup Demo Pitches/Networking