SHEPPARD MULLIN Four Embarcadero Center, 17th floor, San Francisco, CA 94111
THURSDAY, OCTOBER 5 2017 6:30 PM — 8:30 PM
Got a Blockchain startup? Book a demo table & get a video of your 3min pitch!
Join us for a panel of investors & founders on how Smart Contracts are transforming business!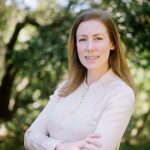 Alyse Killeen is a Venture Capital Investor with seed stage to pre-IPO investment experience in enterprise and consumer technologies, now Managing Partner at StillMark Co., a venture capital investment and advisory firm. Alyse is a member of the Satoshi Roundtable, an annual retreat for the top 50 thought leaders in blockchain technology, and in 2015, the UN Foundation named her a Top 70 Bay Area Digital Leader. An international speaker on blockchain, sharing economy, and IoT, Alyse has presented at events including the IMF SKBI Conference 2016 and TechCrunch Disrupt Beijing 2015. Featured in publications including Forbes and Bloomberg, in 2015 Alyse authored a book chapter in the award-winning Handbook of Digital Currency. Alyse is a Mentor at Plug and Play Tech Center Accelerator and the Alchemist Accelerator, and a member of New York Fashion Tech Lab's Expert Network. She is a Venture Partner at Vinetta Project, the largest organization serving women founders, and a member of the Board of Directors at BitGive, a startup NGO modernizing the nonprofit ecosystem using blockchain technology.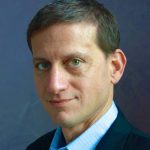 Adam Ettinger is a partner of Sheppard Mullin Richter & Hampton LLP in the firm's Century City and Palo Alto offices. His practice focuses on venture financing, technology development, channel relationships, intellectual property, licensing, privacy, online advertising, and e-Commerce. Adam represents leaders in Blockchain technologies and digital currencies, social gaming, internet advertising, mobile apps, e-commerce, semiconductors, and networking technologies. His clients have included AMD, Apple, BitGo, DeviceScape, Fakespace, Get Satisfaction, Intel, Internet Devices (acquired by Alcatel), Magma Design, Network Solutions Inc. (NSI), Orchestria (acquired by CA), S3 (acquired by HTC), Self Aware Games (acquired by Big Fish), Tivo, and Undertone Networks. Adam has focused on Blockchain technology companies since 2012. He co-leads the firm's Blockchain and Digital Currencies team. A sample of his experience in the area: Represented BitGo, the recognized leader in digital currency security, in all aspects of its business including SAAS agreements, enterprise customer contracts, and technology development; Represented one of the premier digital currency payment companies in payment gateway and business partnership agreements with PayPal, Apriva and other companies; Advised Blockchain company in structuring channel relationships for customer acquisition and international distribution; Advised manufactures of Bitcoin network verification equipment (mining equipment) in all aspects of business including semiconductor development agreements, distribution agreements, technology licensing, and venture financing; Guided companies seeking regulatory compliance domestically and internationally;Represented Blockchain companies and investors in numerous financings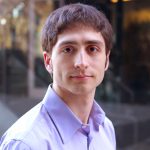 Alessandro Voto is a West Coast Regional Director for Consensys, a Brooklyn-based blockchain technology venture studio, and a research affiliate at the Institute for the Future. Alessandro connects organizations and social entrepreneurs with the San Francisco Bay Area blockchain community to build decentralized applications and services. His focus lies at the intersection of economic design, peer-to-peer technology, and social change.
Sergey began his career building peer-to-peer marketplaces, seeking to eliminate high cost middlemen that provided little value beyond information transfer. Going on to apply his technical skills on the investment team at FirstMark Capital, a leading NYC Venture Capital firm with the thesis of investing in marketplaces (Secondmarket), core infrastructure (Marketfactory), disruptive middleware (Boomi) and open source financial standards (OpenGamma).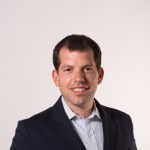 Jonathan Levi is the Creator of HACERA, The Most Significant Bits. Jonathan is a technical entrepreneur, visionary and pioneer in the field of complex quantitative, financial and transactional systems. Jonathan is keen on getting innovative and early-stage ideas, as complex as they may be, from theory, paper or the research lab – to production. Jonathan moved from the City of London to the Silicon Valley back in 2012, to complete a computational mathematics graduate degree at Stanford University. He got accepted to the Stanford Graduate School of Business' Ignite program for entrepreneurs, got his venture idea accepted to GSB's Venture Studio (incubator) and left to pursue it through The Most Significant Bits. Merely a few months after working on some of the security aspects of the open source project Hyperledger Fabric, he got elected by the developer community to become one of the project's maintainers. Prior to this, Jonathan created HACERA. HACERA is the world's first fully-auditable and cryptographically secure framework for distributed governance. It combines secure authentication, authorization and accounting/auditing services, with the ability to preserve participants' privacy, protect sensitive and confidential data while still being able to hold counter-parties liable to digitally signed commitments. HACERA allows participants and organizations to deploy very complex solutions involving sensitive data, and align with their identity- and access-control requirements, to seamlessly support cross-enterprise transactional applications, without requiring a trusted third party (a "middle-man"). Jonathan has a unique combination of skills, being an applied cryptographer, a mathematician, and a computer scientist who has worked as a quantitative strategist in the financial services industry in both London & New York. He brings extensive "hands-on" financial trading and vast field experience in designing, building and deploying to production complex quantitative systems meeting the high demands and workloads of Standard and Poor's, Barclays Capital and Goldman Sachs. Prior to that time, he worked for the Israeli Defense Forces on mission critical, military grade cryptographic systems with zero error tolerance, and at Cisco Systems (Network Management Technology Group, Secure Access Control Server) on FIPS-140-2 certification of the crypto code base to meet the strict National Security Agency security requirements.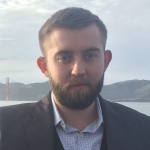 Sergey Nazarov is CEO of SmartContract.com. Sergey joined the cryptocurrency revolution in 2011 in a mining, token research and market data provider role, going on to launch the first blockchain-based webmail (Cryptamail), and the first widely used interface into a fully decentralized exchange (Secure Asset Exchange). Launching SmartContract.com in 2014 to create the first "externally aware" smart contracts. Over the past 3 years he's been focused on allowing smart contracts to replace legacy financial agreements through their ability to prove performance and execute tamper-proof automated payments once contractual conditions are met. Sergey strongly believes that decentralized infrastructure provided as secure open source software has the ability to change the way societies distribute wealth, inform regulatory oversight of financial markets, enforce all contracts, and share critical information with their citizens.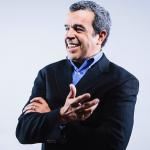 Moderator: Pierre-R. Wolff is Managing Director of ExecConnect, a firm facilitating professional transactional connections. His clients include firms in global financial services and corporate venture capital interested in executing corporate development transactions (specifically investments, M&A, and strategic partnerships), and early stage companies in need of business/corporate development and fundraising strategy assistance. Over the past 3 years he has spent a significant amount of time in the Blockchain ecosystems consulting on various transactions. Pierre currently serves on several advisory boards of blockchain, 3D printing, collaborative communications, real-time streaming and payment system companies. He received his MBA from EDHEC in Nice, France, and conducted his undergraduate studies at Carnegie Mellon University in Pittsburgh, PA.
Got a Blockchain startup? Book a demo table & get a video of your 3min pitch!
6:30pm to 7:00pm Networking
7:00pm to 8:00pm Panel
8:00pm to 8:30pm Blockchain startup Demo Pitches/Networking