Learn how Security Tokens are disrupting Venture Capital #tokensvsVC
SHEPPARD MULLIN Four Embarcadero Center, San Francisco, CA 94111
TUESDAY AUGUST 21, 2018 6:30 PM — 8:30 PM
Launching an ICO or got an FinTech startup? Book a demo table & get a video of your 3min pitch!
Want to pay with Cryptocurrency? Pay for Tickets Here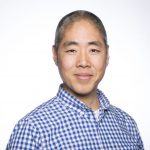 Miko Matsumura Founder Evercoin/Partner Gumi Cryptos/Venture Partner BitBull Capital BitBull is a cryptocurrency fund-of-funds. He is also an advisor to Arrington XRP Capital. He is a token holder in FileCoin, Brave, CIVIC, Propy, Polymath and an investor in Lyft. As chief Evangelist for the Java Language and Platform he participated in the first wave of the Internet, and is now fully engaged in Internet of value. As a 25 year operating exec in Silicon Valley, he has raised over $50 million in venture capital for Open Source startups and over $250M in ICO capital. He currently advises cryptocurrency startups like Naga Group ($50M ICO Stock Trading), Playkey ($10.5M Streaming Gaming), Bee Token ($15M, Decentralized AirBnB), Celsius ($50M Ether Lending), Wala (African Cryptobanking), Lottery.com (Online Lottery), Millenium ESports (ESport Gaming), Refereum ($30M Gamer Affiliate Marketing), Pundi X ($35M Payments), WiFiCoin, Guardian Circle (Decentralized Global 911 Emergency Services), Blockchain Terminal ($30M Bloomberg for Crypto) and Hub (Decentralizing Professional Social Networking). He is also an LP with Focus Ventures, a firm with over $800M under management, 9 IPOs and 44 exits. He holds an Master's degree in Neuroscience from Yale University where he worked on abstract computational neural networks. He's leads the Crypto Underground meetup in San Francisco and is a well known speaker at many cryptocurrency and blockchain events.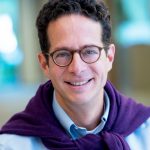 Ben Narasin Venture Partner NEA Ben is a prolific entrepreneur and highly regarded early-stage investor with three decades of company-building expertise, Narasin has focused on emerging technologies and new markets throughout his investment career. With a portfolio comprising key early successes in some of today's fastest growing sectors, such as fintech, digital marketplaces, mobile and connected devices. His overarching focus in seeking new investments is, in his words, "to find founders who make me say wow." Narasin is a 25-year entrepreneur and 10-year early-stage investor. His knack for spotting emerging trends led him to make seed investments in companies like Dropcam, Lending Club, TellApart, Kabbage and Zenefits. Before NEA, Narasin most recently served as a General Partner at Canvas Ventures, and was previously with TriplePoint Capital, where he oversaw the firm's seed funding investment activities. Like many of NEA's partners, Narasin's path to investing is rooted in entrepreneurship. He founded several consumer companies before launching his investing career, including Fashionmall.com, one of the first e-commerce companies, which he founded in 1993 and led to a successful IPO in 1999. Narasin frequently writes and speaks about technology and investing, as well as food and wine, a lifelong passion. He holds a B.A. in Entrepreneurial Studies from Babson College.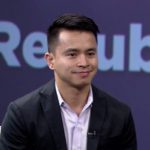 Kendrick Nguyen, Founder/CEO Republic, Republic is a platform enabling curated projects to conduct token offerings and airdrops to US retail investors in compliance with securities laws. Backed by Binance Labs and Passport Capital, Republic also specializes in asset tokenization and is working on developing its own security token. Prior to Republic, Kendrick was General Counsel of AngelList and Fellow of Stanford University's Center for Corporate Governance. He helped launch CoinList in 2017 and served as CoinList's interim executive officer and board member during its inception phase.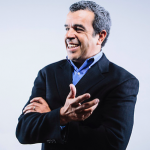 Pierre Wolff VP Tierion Pierre is a 20+ year veteran of Silicon Valley as a business strategist, startup advisor/mentor, and people-connector in the tech industry. At Tierion, a company that has developed a "proof engine" leveraging a decentralized network of nodes for time-stamping and anchoring digital content on the Bitcoin Blockchain, Pierre runs business development after having been an advisor there for two years. Pierre is also a Managing Director at ExecConnect, a consultancy where he focuses on helping financial and technology companies better understand the blockchain and cryptocurrency related ecosystems. In addition to advising several startups, he is an advisor to Science Blockchain, a Santa Monica-based blockchain-focused incubator that raised a venture fund using a registered security token offering in November 2017. When not in his day job, Pierre is a regular participant at various blockchain and cryptocurrency events as a moderator or panelist, discussing regulatory, business model, and technology suitability issues.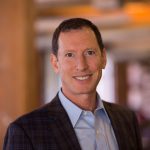 David Blumberg Founder/Managing Partner Blumberg Capital Blumberg Capital is an early-stage venture capital fund based in San Francisco. David is an authority on early stage investing with more than 25 years of experience. He founded Blumberg Capital in the early 1990s and launched its first venture-backed fund in 2001. Prior to Blumberg Capital, David managed international investments with the Bronfman Family Office, Adler & Co, APAX Partners and at T.Rowe Price. He also launched business development for Check Point Software Technologies as one of its top four executives. David earned his A.B. in government, cum laude, from Harvard College and his MBA from the Stanford Graduate School of Business and INSEAD. David speaks French and is proficient in Hebrew and Spanish. David serves on the boards of Apester, CaseStack, Credorax, Deep Instinct, DoubleVerify, EarnUp, FeeX, Firmitas, Fortscale, IntSights, Kreditech, Namogoo, Trulioo, Wunder and Zooz. He also serves on the board of The Lincoln Club of Northern California and is a member of the Pacific Council on International Policy.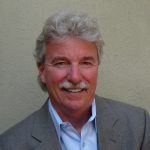 MODERATOR: Mark Albertson, Silicon Valley journalist whose stories are regularly published for SiliconANGLE Media and Blasting News. He was previously a senior writer for the San Francisco Examiner and CBS-Bay Area. He specializes in coverage of Fintech and cybsersecurity topics, in addition to writing regularly about enterprise computing. He is also an experienced video and TV producer, having created Tech Closeup, a nationally syndicated program on technology that aired on ABC, NBC, CBS and FOX affiliate stations over the course of four years.
6:30pm to 7:00pm Networking
7:00pm to 8:00pm panel
8:00pm to 8:30pm ICOs & FinTech startups Demo Pitches/Networking
Launching an ICO or got a FinTechstartup? Book a demo table & get a video of your 3min pitch!
Want to pay with Cryptocurrency? Pay for Tickets Here