Join us for a panel of experts on the rise of Robo Advisors.
SHEPPARD MULLIN 379 Lytton Ave, Palo Alto, CA 94301
THURSDAY, SEPTEMBER 14 2017 6:30 PM — 8:30 PM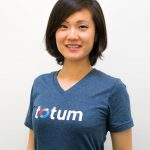 Min Zhang, CFA is CEO and co-founder of Totum Wealth. Min brings over 10 years of institutional investing experience to transform wealth management. Previously, Min was Director of Investment Risk Management at Pacific Life and VP in Asset Allocation Product Management at PIMCO. Min also worked at Causeway Capital to create quantitative equity strategies, and at Nutmeg.com to build automated recommendation algorithms. In addition to fintech, Min is passionate about causes that help build human capital, including education, mental wellness, entrepreneurship, personal development, and reducing inequality. Min earned an MBA from Stanford Graduate School of Business and a bachelor's degree in Computer Science and Economics with Honors from Dartmouth College. Min was selected as a Women Worth Watching 2016 Award Winner by the Profiles in Diversity Journal, and Top 10 to Watch in 2017 by the Wealth Management magazine.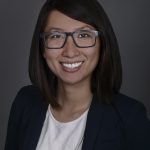 Vicki Zhou is the co-founder of WiseBanyan, the world's first free financial advisor. She leverages a breadth of financial services expertise. She was previously in investment banking at Citigroup working with states, municipalities, and not-for-profits on their funding needs, financial and economic consulting at a boutique NYC firm, and in asset management. She is a passionate innovator and entrepreneur: she co-founded a medical device company, and co-invented the company's patented flagship device. Vicki holds dual degrees in Applied Math & Statistics and Biomedical Engineering from Johns Hopkins. Outside of fintech, Vicki dabbles in music. She is a self-taught guitarist and has studied with Baltimore Philharmonic principal violist Richard Field at The Peabody Conservatory. Vicki is Series 7, 24, and 63 certified.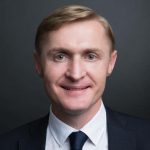 Charles d'Haussy is Head of FinTech at Invest Hong Kong (InvestHK), the department of the Hong Kong SAR Government responsible for Foreign Direct Investment. In 2016, InvestHK has set up a Fintech team to attract top innovative Fintech companies, entrepreneurs, investors, accelerators, R&D institutions from Mainland and overseas to supporting businesses to set up and expand in Hong Kong. The Fintech team has dedicated correspondents in Hong Kong, London and Silicon Valley. They provide practical support and assistance on setting up offices, facilitating visa and banks accounts, regulators introductions, networking opportunities, guidance in government grants and funding. Mr d'Haussy has 13 years' experience in Hong Kong private sector, having setup his company and holding a number of management roles. Before joining InvestHK, Charles was head of sales and business development with a leading Hong Kong online broker and robo-adviser. Mr d'Haussy held SFC licenses 1 & 4, studied in France at Rennes International Business school, as well as Sun Yat Sen University in Guangzhou, China. He is certified on BlockChain business strategy from Be9 London, CPT Star bronze 2016 award with the HKSI and pursue trainings on machine learning and Artificial Intelligence.
Jim Del Favero, Chief Product Officer Personal Capital, the first hybrid robo advisor. While at Intuit Jim worked in multiple roles over his career, from QA for desktop and online products, running voice of the customer programs for Quicken and eventually as the head of product for Intuit's Personal Finance products. Jim launched Quicken Online in 2008 and grew it to over 1.5 million users while launching a financial institution version through Digital Insight. He takes his decades of listening to customers needs and translates that into award winning web and mobile financial services solutions that impact millions of users. When he's not noodling on product ideas or brainstorming at a white board Jim lives in Redwood City with his wife, 2 giant dogs, and a fully stocked wine cellar.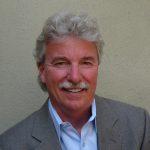 Moderator: Mark Albertson is an experienced Silicon Valley journalist whose stories have been regularly published for the San Francisco Examiner, Blasting News, and CBS-Bay Area. His coverage of the technology industry made him the Examiner's top-ranked tech reporter for 2016 in 244 markets across the United States. He is also an experienced video and TV producer, having created Tech Closeup, a nationally syndicated program on technology that aired on ABC, NBC, CBS and FOX affiliate stations over the course of four years.
6:30pm to 7:00pm Networking
7:00pm to 8:00pm Panel
8:00pm to 8:30pm Robo Advisor Startup Demo Pitches/Networking