SHEPPARD MULLIN Four Embarcadero Center 17th Floor, San Francisco, CA 94111
THURSDAY, NOVEMBER 9 2017 6:30 PM — 8:30 PM
Got a Mortgage startup? Book a demo table & get a video of your 3min pitch!
Join us for a panel of Investors & Founders to learn about how the Mortgage Industry is being Disrupted!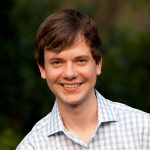 Alex Davidov, Principal Core Innovation Capital. Alex invests in founders who are solving problems that impact financial services, healthcare access, and the future of work. His career spans financial services and technology, as an investor and an operator. Alex co-founded two companies, Intellitoys (an interactive children's toy) and SkillSlate (a labor marketplace that was acquired by TaskRabbit). He spent six years in financial services, working to scale a wealth manager and informing trading strategies for Bridgewater Associates. Alex earned a bachelor's degree in computer science and an MBA from Columbia University.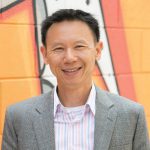 Andrew Tang, Managing Director Draper Dragon Fund Andrew is also Partner Draper Associates  He invests in early-stage technology companies and assists with their business development, particularly international market entry strategy and partnerships. He also serves as CEO of Draper University, which is an accelerator and entrepreneurship education program located in Silicon Valley. In his spare time, Andy teaches finance and fundraising classes to student entrepreneurs, and enjoys the adventure of life with his wife and two sons.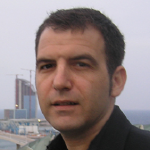 Elad Gazit, CEO Wisor. Elad is a seasoned entrepreneur based in Israel with over 15 years of experience in Venture Capital, entrepreneurship, and building innovative products and companies. Prior to Wisor, Elad worked at Peregrine Ventures an early stage fund in Israel. He managed 3 Fintech startups and was a faculty member at the IDC – Wharton GCP program for MBA students. He is also a former professional musician.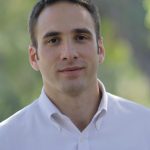 Dan Rosen, Founder/Partner Commerce Ventures, a venture firm focused on digital innovations in the FinTech, Payments and Commerce eco-systems.  Commerce Ventures represents a broad, highly strategic set of investors and, thus far, the firm has invested in over forty portfolio companies since its launch, including Bill.com (SaaS Platform for B2B payments), Blooom (Digital Advice for Retirement Accounts), Covr (Insurance Distribution Platform for FIs and Advisors), Forter (Fraud Decisions-as-a-Service Platform), InAuth (Mobile Device Identification and Authentication), Marqeta (Next-generation Issuing Platform), MX (Saas Platform for Omnichannel Banking), Snapsheet (Auto Insurance Self-service Platform), Trizic (Enterprise Digital Wealth Platform for FIs and Advisors) and VestWell (Full Fiduciary Retirement Platform for SMBs). Prior to creating Commerce Ventures, Dan was a Principal at Highland Capital and invested primarily in mobile, payments and digital marketing companies. Dan received his BS in Economics (with Honors) from University of Pennsylvania (Wharton) and his MBA (with Distinction) from Harvard.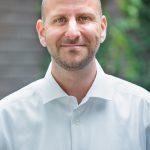 Michael Micheletti, Dir Corp Comms Unison where he manages the strategic direction of the company and consumer communications. He is a former reporter with extensive experience in managing media organizations, public, consumer and community relations.  He holds a Bachelor's degree in Business and Corporate Communications from California State University-East Bay and a Master's degree in Integrated Communications from Golden Gate University.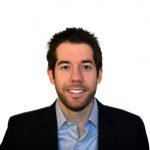 Mark West, Head Product StreamLoan a SaaS/mobile digital mortgage platform that provides lenders with collaboration and workflow automation, simplifying residential home purchases. Prior to joining StreamLoan, Mark was in charge of product at Yagna, a CPQ SaaS platform utilized by Fortune 100 companies, as well as serving as EIR at NetApp, scouting emerging technologies and companies to identify joint development and strategic partnerships. Mark enjoys disrupting the mortgage industry space to help improve the home buying experience.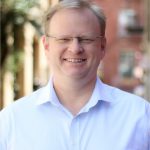 MODERATOR: Charles McKinney, CEO/CoFounder Certain Lending.  Certain Lending, Inc. was founded in September 2017.  Certain will modernize real-estate lending through a digital underwriting and brokering platform.  The company's seed stage investors are Goldcrest, XYZ, 8VC, Founder's Fund, Village Global, and LeFrak.  Charles advises FinTechs and banks, offering unique perspective on public policy, mortgage markets, risk management, and product.  Previous roles include chief risk officer at a startup lender, SVP of Analytics at Ten-X, and senior roles at Freddie Mac.  While at Freddie Mac, during the housing crisis, Charles led strategies to transform servicing of the $1.6 trillion loan portfolio.
Got a Mortgage startup? Book a demo table & get a video of your 3min pitch!
6:30pm to 7:00pm  Networking
7:00pm to 8:00pm Panel
8:00pm to 8:30pm Mortgage Startup Demo Pitches/Networking