LEARN HOW TO RAISE AN ICO FROM EXPERTS! #raiseICO
SHEPPARD MULLIN Four Embarcadero Center 17th Floor, San Francisco, CA 94111
TUESDAY, MARCH 6, 2018 6:30 PM — 8:30 PM
Launching an ICO or got a Cryptocurrency startup? Book a demo table & get a video of your 3min pitch!
Want to pay with Cryptocurrency? Pay for Tickets Here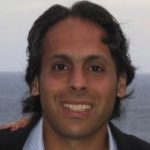 Sonny Singh Chief Commercial Officer BitPay Sonny is one of the leading FinTech experts in Silicon Valley. BitPay is the largest processor of bitcoin in the world and has raised over $30M in funding from top investors like Founders Fund, Richard Branson, and Index Ventures. Previously, Sonny was the first Vice President of Sales and Business Development at Jumio which is a mobile payments and ID verification company that has raised over $40M from Andreessen Horowitz, and Citibank. Sonny is a frequent speaker on payments and ecommerce and is a Venture Advisor for Lumia Capital. He is also an angel investor in several companies including TubeMogul (IPO), Estate Assist (acquired by DocuSign), Getaround, Jumio, Civic, Sendhub, and Naritiv. Sonny has an MBA from Thunderbird, is a graduate of Binghamton University (NY) and studied at Cambridge University in England.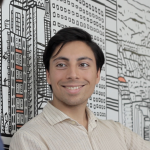 Arjun Hassard Head Product NuCypher, focusing on building technology for the DApp developer community. Previously, he worked on NLP product at Factmata – an anti-fake news startup backed by Mark Cuban. He also headed up product for SyndicateRoom, one of Europe's largest crowdfunding platforms. His academic background includes Physics at Imperial College London followed by research at Kyoto University (NLP applied to energy policy).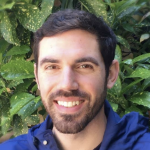 Patrick Baron, CEO Ambisafe Financial Ambisafe is a full-service ICO provider that has helped more than 20 companies successfully raise over $100M cumulatively. He is a Member of the Board of Directors of Orderbook.io, the world's first decentralized token exchange that is both a primary and secondary market for Ethereum tokens. He is an Adjunct Instructor of Blockchain at the FinTech School where he created a Blockchain 101 web course and regularly leads blockchain workshops for corporate executives. He is a Consultancy Advisor to Blockchain at Berkeley, UC Berkeley's student led blockchain group with more than 250 member.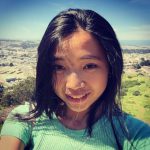 Chance Du, Founding Partner Coefficient Ventures which is a crypto fund investing in blockchain ecosystem. The disclosed portfolio projects including Filecoin, 0x, Raiden, Zeppelin, Tari. Chance is also an advisor and the first investor for Tomochain founded by former project lead of NEM, and the advisor and the first investor for IoTex . She is also an advisor for Stanford cryptolabs and lecturer for Stanford undergraduate Beyond Bitcion class.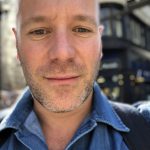 Jason White Leader Indiegogo's Equity Crowdfunding & Token Sale / ICO Platform in this capacity, he is responsible for building the product, systems and team to allow the next generation of companies to fundraise via sale of securities and/or crypto-assets to the crowd, at scale. Jason advises many companies on fundraising and token sale strategy and is, himself, a lifelong entrepreneur. Jason's previous ventures include building and scaling companies in gaming, entertainment, travel, politics, insurance, food & beverage, live-streaming and various other verticals.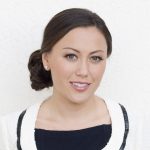 Tammy Camp Founder/CEO Stronghold, a venture backed asset management platform for cryptographic assets. Previously Tammy was a partner at 500 Startups where she invested in startups as well as ran their growth and marketing curriculum for their Silicon Valley accelerators. Tammy also, was the first Head of Growth at Stellar.org, a crypto protocol company started by Jed McCaleb which now has a crypto market cap value over $50 Billion. Tammy also is an active investor and advisor to crypto token sales and have participated in 0x, Civic, District0x, Filecoin, Unikrn, BlockV, MANA, and Bancor, etc. Tammy also serves as an advisor to crypto hedge fund Bletchley Park Asset Management. Tammy is a graduate of Singularity University's GSP11 in Exponential Technologies at NASA Ames.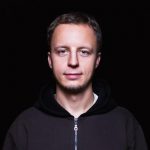 Andrii Zamovsky, Founder/Chairman Ambisafe (Full-Service ICO Agency) and Orderbook (Token Exchange and ICO hosting platform). Andrii has been involved in the blockchain industry since early 2010 and has founded multiple successful blockchain companies, including Ambisafe-Financial, Ambisafe Software, Orderbook, and HolyTransaction. Andrii has also taken leading blockchain architect role in Tether, Chronicled, Propy and dozens of other companies.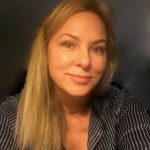 MODERATOR: Gina Smith PhD Editorial Director aNewDomain Media She is the New York Times bestselling author of Apple founder Steve Wozniak's biography, iWoz: How I Invented the Personal Computer and Had Fun Doing It (WW Norton, 2008/2014) and The Genomics Age (Amacom, 2005/2013), a Barron's Book of the Year. A former on-air correspondent for ABC News and nationally syndicated talk radio host, Gina is an award winning tech journalist. aNewDomain Media produces an independent news site covering tech, politics and science as well as independent journalistic blogs, zines and content for Fortune 100 companies. In 2001, Upside Magazine named Gina one of the 100 most influential people in technology. hese days she focuses primarily on emerging technologies and science research news and analysis. She speaks frequently in the US, Europe and China about emerging technologies and cutting edge scientific developments.
6:30pm to 7:00pm Networking
7:00pm to 8:00pm How to Raise an ICO panel
8:00pm to 8:30pm ICOs & Cryptocurrency/Blockchain startups Demo Pitches/Networking
Launching an ICO or got a Cryptocurrency startup? Book a demo table & get a video of your 3min pitch!
Want to pay with Cryptocurrency? Pay for Tickets Here