SHEPPARD MULLIN Four Embarcadero Center 17th Floor, San Francisco, CA 94111
THURSDAY, DECEMBER 7 2017 6:30 PM — 8:30 PM
Got a Credit startup? Book a demo table & get a video of your 3min pitch!
Join us for a panel of Investors & Founders on how FinTech is changing Credit!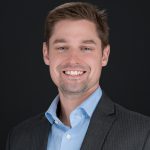 Jonathan Gole, Senior Director Business Analytics & Product Management Capital One Jon works in Capital One's credit card business, leading agile development efforts with software engineers, data scientists, and data analysts. His teams are focused on transforming Capital One's operational underwriting systems, introducing new big and fast data analytics capabilities in the cloud, and developing ML-based prediction systems to protect our customers and shareholders.  Jon has worked at Capital One for over seven years in a variety of roles focused on managing credit risk and improving customer experiences.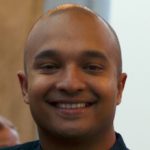 Akshay Krishnaiah, Founder/CEO teller. teller is a YC startup and is rethinking banking for the Gig Economy.  nPrior to teller Akshay headed Product for PayPal Research Labs, PayPal's premier innovation group responsible for cutting edge innovations that today enable commerce on Social platforms such as Facebook, Google & Pinterest.  Akshay is widely recognized as PayPal's leading innovator and inventor, he has spent the last decade innovating at  the intersection of Finance, Technology & Commerce. His proprietary framework of Economics-Ecosystem-Experience is used to this day at PayPal & eBay to deliver practical innovations.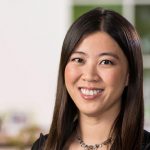 Victoria Cheng Senior VP Venture Investing CITI Ventures Victoria invests in startups developing new technologies that improve the way we do things today. She covers commerce, financial technology, marketing technologies, data and enterprise IT. Victoria is particularly fascinated by companies leveraging mobile to create the next generation of financial services experiences.  Victoria was previously with Core VC investing in Fintech. Prior to that, Victoria consulted for NYCSeed and Foundation Capital. While in grad school, she worked at NimbleTV, a startup streaming live television to any screen. Victoria was previously a Private Equity investor at HIG Capital, and worked at Citi, advising companies on capital raises, M&A, JVs, and IPOs.  Victoria has an MBA from Columbia University, where she graduated with honors, and a BS from Georgetown University, where she graduated magna cum laude. Victoria has traveled to >35 countries and loves discovering new cultures, foods, and tech innovations. Victoria is a Kauffman Fellow, a mentor to various incubators, and an advisor to the InSITE Fellowship.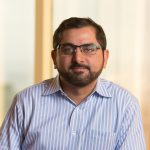 Rohit Bodas, Partner Propel Venture Partners. Rohit leads Propel's international fund and is looking to partner with entrepreneurs building transformational companies that impact financial services.  Rohit joined Propel from American Express Ventures, which he helped launch in 2011. He has invested in a wide range of areas such as data analytics, AI, enterprise security, payments, and digital commerce. He also led and managed Amex Ventures' international investments in Europe, Latin America, India, and Asia Pacific. Representative investments include inAuth (acquired), Enigma, Plaid, Signifyd, Trulioo, Persado, Capillary Technologies, IndiaLends and Clip. Prior to American Express Ventures, Rohit helped launch Hartford Ventures and led investments in ChargePoint and Driverside (acquired).  Earlier in his career Rohit held various positions at Motorola in R&D, business development, and its ventures division. He has developed key mobile video and security technologies and holds seven US patents.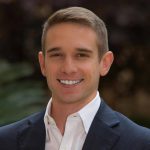 Collin Galster, Business Development Nova Credit Inc Collin leads Growth at Nova, the world's first cross-border credit reporting agency, where he drives partnerships with customers including lenders, property managers, and other financial institutions. Nova validates and compiles borrowers' overseas credit reports and shares this information with customers through a secure API. These customers use Nova's credit data to make underwriting or tenancy decisions and extend credit to the ~42mm US immigrants (~7mm super-prime). They have been funded by Index Ventures, First Round Capital, Core Innovation Capital, NYCA, and Y Combinator. Collin has experienced the challenge of accessing credit overseas first-hand during his years living and working in Southeast Asia and Japan. He previously worked in the financial services practice area of The Boston Consulting Group (BCG), and earned his MBA from Stanford GSB and his AB from Harvard University.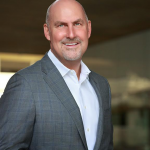 Moderator: Mark Crager, Principal/Founder Next Stage Partners, a firm that partners with early-stage Fintech companies and Financial Institutions to develop strategy and implement new products and services in the payments space.  Prior to NSP, he held several executive positions at Visa Inc. resulting in the launch of multiple products and significant development of key industries.  He has a proven track record of moving products from concept to full commercialization in consumer and B2B environments. Prior to his career at Visa, Mark launched new divisions for Sony, J&J and Nestle.  Additionally, Mark maintains a Member Board Advisor position with StartX, the Stanford University incubator for fintech startups and other growth industries.
Got a Credit startup? Book a demo table & get a video of your 3min pitch!
6:30pm to 7:00pm Networking
7:00pm to 8:00pm Panel
8:00pm to 8:30pm Credit Startup Demo Pitches/Networking