FREE VIRTUAL EVENT: BUT YOU MUST REGISTER
PLEASE NOTE REGISTRATIONS CLOSE @5.00PM WEDNESDAY FEBRUARY 17, 2021
Crypto usage and interest in DeFi are at an all-time high worldwide. Few places demonstrate this better than the countries in South America. South America has long been a place of interest in the crypto industry. Chainalysis recently estimated that four South American countries (Venezuela, Columbia, Brazil, Peru) are in the top-20 on their list of global cryptocurrency adoption. We have seen a Brazilian exchange, Mercado Bitcoin, recently announce a $38M raise. RSK continues to develop trustless and transparent finance on Bitcoin. Crypto Remittances are quickly becoming a staple in the economic landscape of South America. All of this leads us to wonder: What will the next wave of crypto innovation in South America look like? The new boundaries being pushed in Fintech by founders and creators are exciting and cutting edge. Panelists will offer their insights on the state of fintech and crypto in South America right now and describe where they think the space is heading in the future.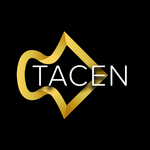 Sponsored by Tacen Tacen is building a fully compliant no-KYC, non-custodial cryptoassets exchange platform to launch in the US.
---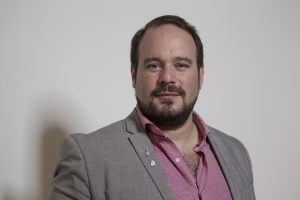 Diego Gutierrez Zaldivar, CEO IOV Labs/RSK A pioneer of web development in Argentina and Latin America since 1995, Diego was also one of the first persons to foster and develop Bitcoin and blockchain technology in Latin America, which he has done since 2012. In addition to RSK Labs, he also has co-founded Koibanx, another blockchain company that is aiming to transform the potential of Bitcoin and blockchain technologies into real use cases, which serve as a driver for social and economic change. Diego is also co-founder of the Argentine Bitcoin NGO, with over 5000 members registered at the meetups and 30,000 members in its online community, and the first Bitcoin Center in Latam. He is also president and co-founder of the Bitcoin Latam NGO, where he helped create a network of Bitcoin communities with presence in 9 countries in the region and the longest running Bitcoin Conference in the world.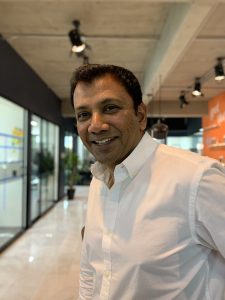 Vilash Poovala CoFounder/CEO Oyster Financial Inc Vilash is based in Silicon Valley & is a serial entrepreneur and global FinTech expert with over 20 years of technology and product management. Oyster Financial is a digital Banking platform for freelancers and SMB's, prior to Oyster, Vilash was the CPTO for Infinitec Solutions, a Business Banking Platform as a Service, based in Berlin. Prior to Infinitec, Vilash served as the CPTO for PayU with an EMEA focus and also ran Technology M&A focus for Naspers FinTech. In 2012, Vilash co-founded Clip and was the CTO for a mPOS product for LATAM and is now one of the top five FinTech companies in Latin America. In prior roles Vilash was the VP of Products for Consumer and Merchant Acceptance of Visa Checkout by Visa; Head of Products at PlaySpan (payments startup focused on payments aggregation for online checkout acceptance), acquired by Visa in 2011. He ran the early Product team for PayPal Debit card for Business, and PayPal Transactional and Buyer Credit to improve checkout conversion on and off eBay. Vilash has also served as the chief payments architect for PlayerScale(gaming monetization platform), acquired by Yahoo in May 2013.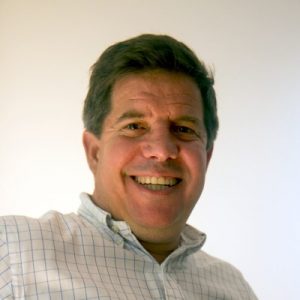 Manuel Ferrari, CoFounder MoneyOnChain the first DeFi for Bitcoin protocol that allows the creation of Stablecoins using Bitcoin as collateral.
---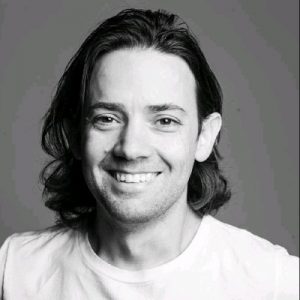 Sebastian Serrano CEO/CoFounder Ripio Sebastian is a young entrepreneur from Argentina and a renowned expert on Blockchain technology. Starting as a skillful developer at an early age and then leading a successful IT startup, Sebastian built the first Bitcoin payment gateway in Latin America in 2013. A year later, he launched the digital wallet Ripio, offering fiat-to-crypto brokerage plus credit solutions and a full suite of financial services for consumers. With Ripio, Sebastian and his team aim to democratize the new digital economy in emerging markets.
---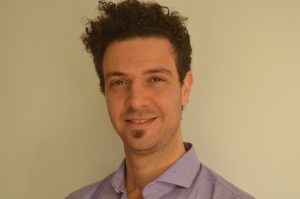 Gabriel Kurman, CoFounder RSK Labs A regular speaker at international Blockchain conferences with more than 20 years of experience in corporate finance and private equity. He has been involved in the crypto space since 2013 when he co-founded multiple for-profit and non-for profit Blockchain projects. In addition to RSK Labs, Gabriel also co-founded Koibanx, a Blockchain services firm for banks and governments. Prior to that, he worked for Advent International in both Argentina and the United Kingdom where he raised a $1.65 billion fund for LATAM and acquired the LKM Laboratory. Before this, he also worked at and Monsanto in Argentina and USA. Gabriel holds a Cum Laude Bachelor of Science in Economics (UBA, Argentina) and has a postgraduate degree in Capital Markets and Financial Services (Buenos Aires Stock Exchange, Argentina). He is a member of Bitcoin Argentina and the Bitcoin Latin America Foundation where he co-founded La Bitcoineta project and Blockchain4Humanity, a global Blockchain social incubator.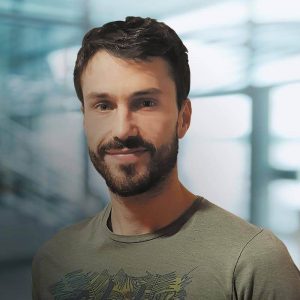 Bruno Calmels CTO Defiant is a Telecommunications Engineer. Bruno spent a few years in the field of photonics and optical communications, developing transceiver simulators and optical channels. Then he became a full-time software developer, geared towards the web and apps. When he heard of Bitcoin, he bought some, out of interest in technology and perhaps instinct. When Ethereum joined the scene, he became convinced that the blockchain was going to change the world. And that he wanted to be a part of that.
---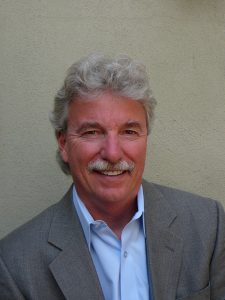 MODERATOR: Mark Albertson, Silicon Valley journalist whose stories are regularly published for SiliconANGLE Media and Blasting News. He was previously a senior writer for the San Francisco Examiner and CBS-Bay Area. He specializes in coverage of Fintech and cybersecurity topics, in addition to writing regularly about enterprise computing. He is also an experienced video and TV producer, having created Tech Closeup, a nationally syndicated program on technology that aired on ABC, NBC, CBS and FOX affiliate stations over the course of four years.
---
6:30pm to 7:00pm Networking
7:00pm to 8:00pm panel
8:00pm to 8:30pm Networking