Learn from Investors how Insurtech is changing Insurance!
SHEPPARD MULLIN 379 Lytton Ave, Palo Alto, CA 94301
TUESDAY, AUGUST 22 2017 6:30 PM — 8:30 PM
Got an Insurtech startup? Book a demo table & get a video of your 3min pitch!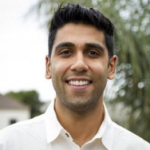 Joe Guzzel, Senior Associate Crosslink Capital. Joe joined Crosslink in 2016 and is focused on investments in financial technology, digital media, e-commerce, and consumer technology. Prior to joining Crosslink, Joe was an investor with CrossCut Ventures, an LA-based Seed firm, where he focused on investments across consumer tech, gaming, ecommerce and digital media. Prior to his career in venture, Joe was with Intuit where he held a variety of operating roles; most notably with the Corporate Strategy and Development team where he focused on global expansion initiatives and participated in over $2B worth of M&A transactions.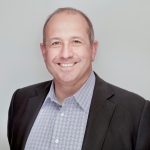 Matthew Le Merle is co-founder of Fifth Era and managing partner of Keiretsu Capital, the world's largest angel network and most active US venture investor. Matthew is a sought-after speaker and innovation consultant having worked at McKinsey, A.T. Kearney, Monitor, Booz and Gap. Matthew has degrees from Christ Church, Oxford (MA/BA) and Stanford (MBA). He was born in London, UK and now lives in the San Francisco Bay Area with his wife, Alison Davis, and their five children.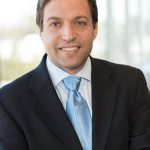 Ken Elefant joined Sorenson Capital in 2017 and leads the firm's early-stage technology practice. enjoys working closely with entrepreneurs to help them attack new market opportunities and gain access to key initial customers and partners. His efforts have led to recognition as one of the most connected names in tech. Before joining Sorenson, Ken was Managing Director at Intel Capital and VP at Intel Corporation. Leading the software and security groups at Intel Capital, Ken invested in several market-leading companies including AtHoc (Blackberry), Prolexic (Akamai), Carbon Black, DocuSign, Forescout, AlienVault, Venafi, Vectra Networks, Gigya, BrightEdge, among many others. Prior to Intel Capital, Ken was a founding general partner at Opus Capital. While at Opus, he served on the boards of Spock Networks (Intelius), Transpond (Webtrends), Supersecret (Knowledge Adventure), Alert Enterprise, Jivox, and TrustedID (Equifax). Previously, Ken was a Senior Associate at both Lightspeed Venture Partners and Battery Ventures. Before business school, Ken worked at Radius, Claris Corporation (the software subsidiary of Apple), and RealNetworks. Ken received an MBA from Harvard Business School and holds a Bachelor of Science in economics from the Wharton School of Business. He is a Kauffman Fellow.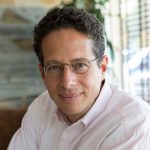 Ben Narasin was a Partner at Canvas Ventures, focused on early-stage venture investments in mobile, fintech, and marketplaces/eCommerce as well as exciting new categories. Ben was an active institutional seed investor for eight years before joining Canvas, during which he personally invested in 75 companies including Lending Club, Check, Kabbage, Realty Mogul, Dropcam, Zenefits, and many more world-class startups. Half of the companies he seeded went on to raise follow-on venture capital. An entrepreneur since the age of twelve, Ben ran startups through high school and college before founding Boston Prepatory Company, a menswear company. He then founded Fashionmall.com in 1993, one of the first e-commerce companies on the Web and the first cost-per-click based business, which he took public in 1999 on the NASDAQ. In the moments when Ben is not spending time with his entrepreneurs and family, he is also a professional freelance writer on food and wine for various print publications as well as writing online about technology and entrepreneurship. His work has appeared in The SF Chronicle, Wine Enthusiast, Wall Street Journal, TechCrunch, Venture Beat, Gentry Wealth, SV and many other consumer and trade publications. Read Ben's writings at Venture & Venison. Ben earned a B.A. in Entrepreneurial Studies from Babson College.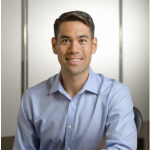 Chris Downer is an Associate at XL Innovate focusing on insurtech investments in North America, Europe and Asia. Before joining XL Innovate, Chris was an Associate in the Alternative Investments and Manager Selection Group within the Investment Management Division of Goldman Sachs, where he was on a 40-person team managing $110+ billion in long-only equity and fixed income assets. During his five years at Goldman, he developed special expertise in emerging markets and Asia and worked in both the New York City and London offices. Prior to that, he interned as a Research Analyst with Klingenstein Fields and as a Sponsorship Team Member for the NHL's St. Louis Blues. He also served as a translator and guide for the U.S. Olympic Committee during the 2008 Summer Olympic Games in Beijing. Chris graduated magna cum laude from Dartmouth College, with a BA in Asian and Middle Eastern Studies and a minor in History. Chris was co-captain of the Dartmouth Rugby team, which won the National Championship in rugby sevens in 2011. Chris graduated from Phillips Exeter Academy with high honors and was awarded the Yale Cup with his twin brother, recognizing outstanding scholarship, athletics and citizenship among their peers. Outside of XL Innovate, Chris is a dedicated cyclist, avid New York Rangers fan and American History buff.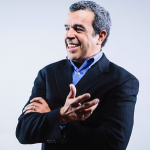 Moderator: Pierre-R. Wolff is Managing Director of ExecConnect, a firm facilitating professional transactional connections. His clients include firms in global financial services and corporate venture capital interested in executing corporate development transactions (specifically investments, M&A, and strategic partnerships), and early stage companies in need of business/corporate development and fundraising strategy assistance. Over the past 3 years he has spent a significant amount of time in the Blockchain ecosystems consulting on various transactions. Pierre currently serves on several advisory boards of blockchain, 3D printing, collaborative communications, real-time streaming and payment system companies. He received his MBA from EDHEC in Nice, France, and conducted his undergraduate studies at Carnegie Mellon University in Pittsburgh, PA.
Got an InsurTech startup? Book a demo table & get a video of your 3min pitch.
6:30pm to 7:00pm Networking
7:00pm to 8:00pm Panel
8:00pm to 8:30pm Insurtech Startup Demo Pitches/Networking