SHEPPARD MULLIN Four Embarcadero San Francisco CA 94111
TUESDAY SEPTEMBER 17, 2019 6:30 PM — 8:30 PM
Learn everything you need to know about Digital Identity! #digitalidentity
Launching an STO or got a FinTech startup? Book a demo table & get a video of your 3min pitch! Past pitches have thousands hits on their videos!
Want to pay with Cryptocurrency? Pay for Tickets Here
Brought to you by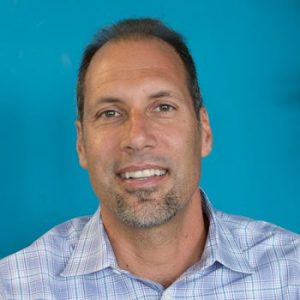 Kevin Trilli Chief Product Officer Onfido Previously, Kevin served as SVP of Product at Data Privacy Management company TrustArc. Kevin has over 20 years of product and entrepreneurial experience in digital data security, privacy and governance, having led the full process from strategy to execution to scale at companies including VeriSign (acquired by Symantec), TrustArc (formerly TRUSTe) and AssertD. He leads the strategic evolution of the Onfido product platform.
---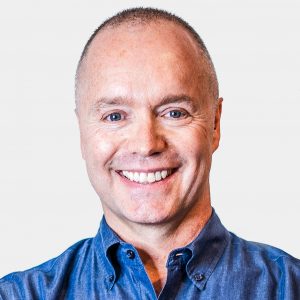 Phillip Shoemaker Executive Director Identity.com He is leading the charge for the New Identity Economy, leveraging our identity ecosystem, we aim to ensure that digital identifications are available to everyone. Before Identity.com, Phillip helped build the Apple App Store including building the review operations team to over 300 people, writing the guidelines with Steve Jobs, and testifying with global government authorities.
---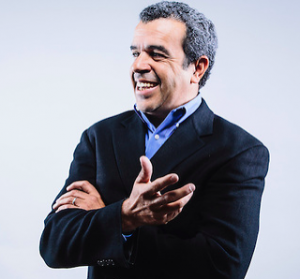 Pierre-R. Wolff Senior VP Bus Dev InCountry Pierre is a 20+ year veteran of Silicon Valley as a business strategist, startup advisor/mentor, and people-connector in the tech industry. At InCountry, a Data Residency-as-a-Service provider whose mission is to ensure global compliance for international businesses dealing in regulated data, he is the Senior Vice President of Business Development managing all global partner relationships with data centers, law firms and systems integrators. Prior to InCountry, Mr. Wolff spent five years working in the blockchain ecosystem, both in operating roles and as an advisor to venture investors and startups, to help assess business models, regulatory risks and investment opportunities. In addition to advising several startups, he is an advisor to Science Blockchain, a Santa Monica-based blockchain-focused incubator that raised a venture fund using a registered security token offering in November 2017. When not in his day job, Pierre is an avid kitesurfer.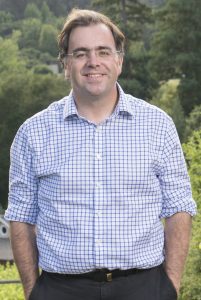 Nuno Goncalves Pedro Founder/Managing Partner Strive Capital Nuno is Grishin Robotics' Venture Partner. Grishin Robotics is a series A and B Sand Hill Rd firm focused on Smart Hardware with investments in companies such as Zume Pizza, Starship, Zipline, Spin, Yellow, Ring, eero and others. He is also the Managing Partner & Founder of Strive Capital, the San Francisco Bay area's first quant micro-VC firm, now focused on "deep" AI and Blockchain, with investments in companies like AppAnnie, KeepSafe, Gusto and Rubrik. He has had a 22 year career in Tech as a Product Manager, Operator, Investor and Board member in the Bay area, Europe and Asia, and was previously a Senior Expert and member of the Asia-Pacific leadership team at McKinsey & Co, based in Beijing.
---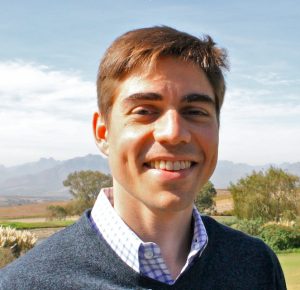 Mark Straub CEO/CoFounder Smile Identity a leading provider of digital KYC and authentication services across Africa. Smile's facial recognition SDK and ID validation APIs enables banks, telecoms and fintechs to confirm the true identity of any smartphone user with just a Smartselfie™. Previously, Mark led the Khosla Impact Fund, with investments in payments, solar, lending and ecommerce across Africa and India (Flutterwave, BBOXX, Branch, Kopo Kopo, Supermart.ng). Mark began his career in investment banking at Bank of America with later roles at DFJ in Menlo Park and Lok Capital in India. He is passionate about the power of technology and entrepreneurship to transform emerging markets.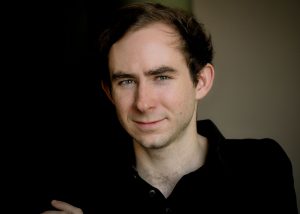 Locke Brown CoFounder/CEO NuID a San Francisco-based startup that is building a decentralized authentication and digital identity platform. Locke founded NuID to address the structural deficiencies in digital identity today by leveraging advances in blockchain technology and zero knowledge cryptography. NuID eliminates the need for businesses to store passwords and other authentication credentials thereby reducing customer risk and streamlining the user experience. Prior to NuID, Locke worked on the Investments team at Bill Gates' private investment office and graduated from Claremont McKenna College with a BA in economics and mathematics and an MA in finance.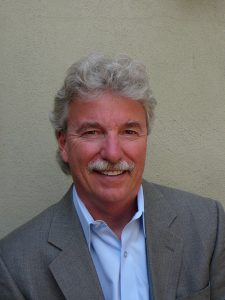 MODERATOR: Mark Albertson, Silicon Valley journalist whose stories are regularly published for SiliconANGLE Media and Blasting News. He was previously a senior writer for the San Francisco Examiner and CBS-Bay Area. He specializes in coverage of Fintech and cybsersecurity topics, in addition to writing regularly about enterprise computing. He is also an experienced video and TV producer, having created Tech Closeup, a nationally syndicated program on technology that aired on ABC, NBC, CBS and FOX affiliate stations over the course of four years.

---
6:30pm to 7:00pm Networking
7:00pm to 8:00pm panel
8:00pm to 8:30pm STOs & FinTech startups Demo Pitches/Networking