Learn about the legal issues for Cryptocurrency!
Launching an ICO or got a Cryptocurrency startup? Book a demo table & get a video of your 3min pitch!
Tue, February 6, 2018 6:30 PM – 8:30 PM PST
Sheppard Mullin Four Embarcadero Center 17th Floor San Francisco, CA 94111
Want to pay with Cryptocurrency? Pay for Tickets Here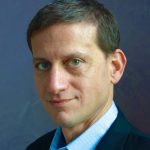 Adam Ettinger, Partner Sheppard Mullin Richter & Hampton LLP in the firm's Century City and Palo Alto offices. His practice focuses on venture financing, technology development, channel relationships, intellectual property, licensing, privacy, online advertising, and e-Commerce. Adam represents leaders in Blockchain technologies and digital currencies, social gaming, internet advertising, mobile apps, e-commerce, semiconductors, and networking technologies. His clients have included AMD, Apple, BitGo, DeviceScape, Fakespace, Get Satisfaction, Intel, Internet Devices (acquired by Alcatel), Magma Design, Network Solutions Inc. (NSI), Orchestria (acquired by CA), S3 (acquired by HTC), Self Aware Games (acquired by Big Fish), Tivo, and Undertone Networks. Adam has focused on Blockchain technology companies since 2012. He co-leads the firm's Blockchain and Digital Currencies team. A sample of his experience in the area: Represented BitGo, the recognized leader in digital currency security, in all aspects of its business including SAAS agreements, enterprise customer contracts, and technology development; Represented one of the premier digital currency payment companies in payment gateway and business partnership agreements with PayPal, Apriva and other companies; Advised Blockchain company in structuring channel relationships for customer acquisition and international distribution; Advised manufactures of Bitcoin network verification equipment (mining equipment) in all aspects of business including semiconductor development agreements, distribution agreements, technology licensing, and venture financing; Guided companies seeking regulatory compliance domestically and internationally;Represented Blockchain companies and investors in numerous financings.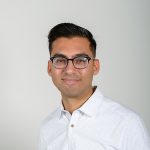 Mason Borda, CEO/CoFounder Tokensoft Mason is a cryptocurrency infrastructure veteran with experience scaling foundational technologies on Bitcoin and Ethereum. TokenSoft is a SaaS infrastructure and treasury management solution for token offerings. He was previously VP of Token Operations at doc.ai where he designed the Neuron Network, an ecosystem for decentralized, edge learning. As co-creator of Ether.li, he launched the world's first multi-signature web wallet for Ethereum, the first secure wallet offering of its kind.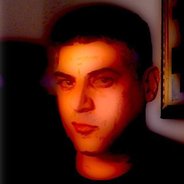 Peter Rafelson, Founder DigiRAMP Peter has produced and written hit records selling over 180,000,000 units including Madonna, Britney Spears, The Corrs, Elton John, Stevie Nicks, Berlin, and many others. He is a composer, film producer, worked with indie and major studios and has established corporate office headquarters and facilities in North Hollywood (10,000 sq. ft. of production spaces) for "in-house" content production and client projects. Peter consults and produces for international tech and media companies including Microsoft, Apple, Compaq, Toshiba. His specialities include Entertainment Production, Rights Aggregation, Publishing, Technologies R & D, Music, Film, Gaming and Technology, FinTech and Rights/Asset Management on an international level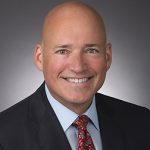 Jim Gatto, Partner Sheppard Mullin Richter & Hampton LLP He is in the Intellectual Property Practice Group in the firm's Washington, D.C. office. He is also Co-Team Leader of the firm's Digital Media Industry and Social Media and Games Industry Teams, and Team Leader of the firm's Open Source Team. Jim leverages his unique combination of nearly 30 years of IP experience, business insights and attention to technology trends to help companies develop IP and other legal strategies that are aligned with their business objectives. His practice focuses on all aspects of intellectual property, internet and technology law, including patent, trademark, copyright, trade secret and open source. Mr. Gatto advises clients of all sizes (start-ups to Fortune 100 companies) on key legal and business issues relating to the use of social media, video games, social games and online gambling (gamblification), virtual goods and currency, social networks, virtual worlds, mirror worlds, augmented reality, open source user-generated content, location-based services and gamification. He has extensive experience advising internet and social media companies on business and legal strategies relating to virtual goods and virtual currency, developing IP protection and monetization strategies, handling terms of service and end user license agreements, development, licensing and partnership agreements, developing DMCA policies, handling DMCA enforcement, privacy and COPPA policies and much more.
Mr. Gatto's practice is national and international, and it encompasses a full range of IP and technology issues, including: patent, trademark, copyright and trade secret litigation; counseling and technology transactions; developing and implementing IP strategies to protect and to monetize IP assets; creating and implementing corporate IP programs; conducting IP audits; conducting complex patent prosecution, including patent appeals, interferences, Inter Partes Review (IPRs), reissues and protests; handling patent enforcement issues, including licensing and litigation; negotiating and drafting technology agreements; conducting IP due diligence in and negotiating IP aspects of mergers, acquisitions and financings; rendering opinions concerning the infringement, validity and enforceability of patents; handling trademark prosecution, domain name, copyright and trade secret matters; handling IP aspects of employment issues; advising clients on legal issues associated with open source software including open source patent issues, licensing, open source compatibility issues, indemnity issues and developing and implementing corporate policies on use of open source software; advising clients on the legality of cutting edge Internet business methods and technology; and advising clients on computer law issues such as computer fraud and abuse and SPAM-related issues.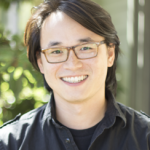 Tony Lai, CoFounder Legal.io Tony is a Silicon Valley based entrepreneur and legal informatics researcher at Stanford Law School, where he co-chairs the Blockchain Group. As the CEO and Co-Founder of Legal.io, Tony leads a team of lawyers, engineers, and designers building and deploying A.I., blockchain, and customer experience solutions for the legal industry. Prior to his time in Silicon Valley, Tony practiced law for 5 years in the London and Hong Kong offices of Herbert Smith, advising companies, public sector bodies and charities on regulatory, transactional and IP issues. In 2017, Tony was appointed for a 3 year term to the American Bar Association's Standing Committee on the Delivery of Legal Services. Tony holds Bachelors and Masters Degrees from Oxford University, and graduated from Stanford University with a Masters in Law, Science and Technology.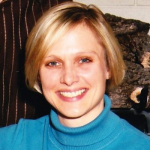 Carla Carriveau, former Senior Counsel SEC She is a Securities & Regulatory Affairs attorney. She currently serves as Senior Managing Counsel at a robo-advisor in Redwood City, California. Carla was previously Senior Counsel at the United States Securities and Exchange Commission serving in a number of capacities including as a top government affairs aide to former SEC Chair Mary Jo White. During her tenure with the SEC, she led teams in the FinTech space with respect to policy, rulemakings, and market operations and advised as to the potential application of securities regulations to virtual currency.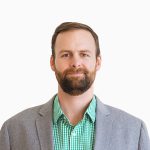 Ryan Selkis, CoFounder/CEO Messari, which is building an open "EDGAR" database for cryptoassets. Prior to founding Messari, he was an entrepreneur-in-residence at ConsenSys, and was on the founding teams of Digital Currency Group, where he managed the firm's seed investing activity, and CoinDesk, where he was led the company's restructuring and annual Consensus conferences. He has been an investor and prolific writer in the bitcoin industry since 2013.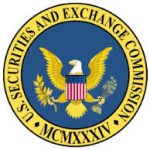 Scott Walker, Attorney-Adviser Office Compliance Inspections & Examinations U.S. Securities & Exchange Commission, and is a member of the Distributed Ledger Technology Working Group. His primary focus is on Investment Advisers and Investment Companies. Prior to his work as a regulator, Scott was a Corporate Counsel at Barclays and BlackRock. Before joining the Commission, Scott's practice focused on Derivatives and Securities Finance transactions, and Hedge Fund Strategy. Scott earned his J.D. from Mortiz College of Law at the Ohio State University in 2007.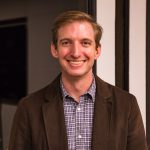 Moderator: Shane Glynn, FinTech Silicon Valley Crypto Newsbought his first Bitcoins in 2011 for $2.50 each and promptly spent them on on Bitcoin-themed merchandise. Since then he has hosted nodes, mined coins, stored files, written bad smart contracts, and participated in other cryptocurrency endeavors. His interests tend towards the regulatory and political aspects of cryptocurrencies.
Launching an ICO or got a Cryptocurrency startup? Book a demo table & get a video of your 3min pitch!
Want to pay with Cryptocurrency? Pay for Tickets Here
6:30pm to 7:00pm Networking
7:00pm to 8:00pm Panel
8:00pm to 8:30pm ICOs & Cryptocurrency/Blockchain startups Demo Pitches/Networking