Join us for a panel on Cryptocurrency Hedge Funds & find out why numbers of Cryptocurrency Hedge Funds increased over 100, more than 3/4 launched in 2017 #cryptohedgefunds
Tue, January 23, 2018 6:30 PM – 8:30 PM PST
Sheppard Mullin 379 Lytton Avenue Palo Alto, CA 94301
Launching an ICO or got a Cryptocurency startup? Book a demo table & get a video of your 3min pitch!
Want to pay with Cryptocurrency?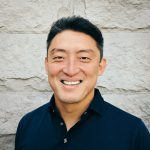 Michael Feng, CEO CoinAlpha, a platform that makes digital currency investing less volatile, secure and accessible to all, using artificial intelligence and blockchain technology.
Prior to CoinAlpha, Michael was co-founder and CEO of doxIQ, a venture-backed startup that utilized computer vision to extract structured data from PDFs. In 2015, doxIQ was acquired by Nitro, a leading PDF software company. After the acquisition, he led product management at Nitro. Previously, Michael was an investment banker at JPMorgan and Citigroup. Michael has a MS in Management Science from Stanford University and a BS in Economics from the University of Pennsylvania.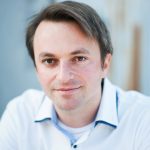 Martin Froehler, CEO Quantiacs Starting with US stocks in high school, continuing through his mathematics education in Europe, and culminating as head of a private quantitative research firm in Zurich, Martin has over 20 years experience with the markets. As a manager and teacher of new Quants, Martin realized that anybody could become a great Quant and has set out to make that possible.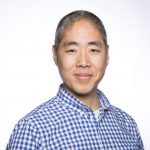 Miko Matsumura Founder Evercoin Evercoin is a crypto exchange. Miko is also a Limited Partner with the Pantera Capital ICO Fund (a $100M ICO-only fund). He is personally invested in FileCoin, Brave, CIVIC, Propy and Lyft. As chief Evangelist for the Java Language and Platform he participated in the first wave of the Internet, and is now fully engaged in the crypto-fueled Internet of value. As a 25 year operating exec in Silicon Valley, he has raised over $50 million in capital for Open Source startups. He currently advises cryptocurrency startups like WiFiCoin, Guardian Circle (Decentralized Global 911 Emergency Services) and Hub (Decentralizing Professional Social Networking). He is also an LP with Focus Ventures, a firm with over $800M under management, 9 IPOs and 44 exits. He holds an Master's degree in Neuroscience from Yale University where he worked on abstract computational neural networks. He's leads the Crypto Underground meetup in San Francisco and is a speaker at the upcoming Token Fest, Keynoting at ICOnference NYC, Blockchain Life in St. Petersburg Russia, Global Blockchain Summit, The Future of Money Summit, and Coin Agenda in Las Vegas.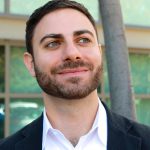 Joe DiPasquale, CEO BitBull Capital He is founder and Managing Director of BitBull Capital, the first cryptocurrency fund of hedge funds. BitBull creates a bundle of the best 135 crypto hedge funds for its investors, including access to closed funds, diligence, and education. BitBull's unique strategy enables investors to get into high-minimum funds for one low minimum and 0% management fee. This reduces risk and volatility while producing outsized returns. Joe has been a cryptocurrency investor since 2013. He has a passion around education on the cryptocurrency space and produces video interviews with top crypto investors and technologists on his youtube, "Crypto Joe." Previously, he worked in investment management, investment banking, technology, and strategy consulting at Bain and McKinsey. In 2006, he founded Regroup Mass Notification, the leading mass messaging solution for large organizations. He completed his BA at Harvard University and MBA at Stanford University, and now lives in San Francisco.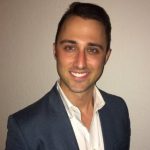 Joseph Bradley, Head Digital Asset Analyst Neural CapitalJoseph served as Head of Business Development for Gem working in all industrial internet and IoT blockchain projects, including Supply Chain & Automotive. He is a serial entrepreneur with an exit. He received a MBA from the University of Southern California with a concentration in finance, sub studies in alternative asset management, portfolio construction and data analytics. He now serves as a Digital Asset Analyst and Token Economist at Neural Capital.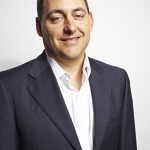 Seth Spalding,Sector Portfolio Manager Passport Capital Mr. Spalding is a Sector Portfolio Manager in the technology sector at Passport Capital. Mr. Spalding joined the firm in 2003 from Goldman Sachs where he was a Vice President. Previously he was a Director of Research at Epoch Partners. Earlier he worked as a Research Analyst at C.E. Unterberg Towbin and the Gartner Group. Mr. Spalding graduated from Stanford University where he earned an A.B. in Human Biology.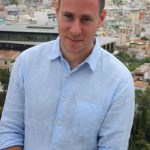 MODERATOR: Ronen Kirsh,CoFounder Blockchain at Berkeley/Venture Partner Dekrypt Capital He is Co-Founder and Co-Head of Consulting at Blockchain at Berkeley. He is advising Fortune 500 companies and start-ups with blockchain and crypto-economic implementations.
Launching an ICO or got a Cryptocurency/Blockchain startup? Book a demo table & get a video of your 3min pitch!
Want to pay with Cryptocurrency? [maxbutton id="2″]
6:30pm to 7:00pm Networking
7:00pm to 8:00pm Panel
8:00pm to 8:30pm ICOs & Blockchain startup Demo Pitches/Networking