SHEPPARD MULLIN Four Embarcadero San Francisco CA 94111
WEDNESDAY NOVEMBER 13, 2019 6:30 PM — 8:30 PM
Learn all about the challenges & achievements for Crypto Lending! #cryptolending
Launching an STO or got a Blockchain/Crypto startup? Book a demo table & get a video of your 3min pitch! Past pitches have thousands hits on their videos!
Want to pay with Cryptocurrency? Pay for Tickets Here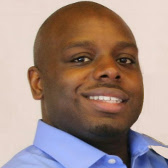 Jomari Peterson Digital Reserve Creator Jomari is the creator of the cost-based proof of stake protocol which will be used to facilitate eliminating predatory lending in The Digital Reserve. Prior to The Digital Reserve, he delivered a 10x return as the Co-founder for the Quantum Resistant Ledger, leading to a $100 Million+ Valuation. He is also the CTO and Co-Founder of Bridgit, which is building the a new layer to the internet. Jomari is an avid supporter of social enterprises and non-profit activities at the Oasis Project where he helped facilitate the raise of over 1 million dollars. He is a PhD Candidate at Carnegie Mellon University in Engineering & Public Policy with a focus on risk assessment and system design and graduate of the MBA and Civil Engineering Program at Howard University.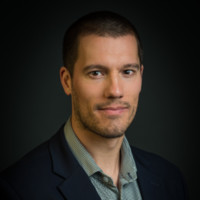 Trevor Smyth Managing Partner Arctos Capital Trevor is an early cryptoasset investor and has spent his career selling innovative technology platforms for venture backed companies in the San Francisco Bay Area. He graduated from Brown University with a BA in Economics, where he also studied entrepreneurship and engineering. Post college, Trevor spent one year as an NCAA hockey coach, leading UW-Stevens Point to the National Championship game for the first time in 20 years. Arctos Capital is the general partner of the Arctos Capital Cryptoasset Credit Fund, LP, a private investment partnership actively investing in blockchain-related credit products. Arctos Capital funds loans backed by crypto-related assets and extends credit to leading lending platforms leveraging blockchain and cryptocurrencies in their businesses. These lending platforms face end borrowers that are both consumers and businesses that require capital for everything from paying credit card debt to buying a property.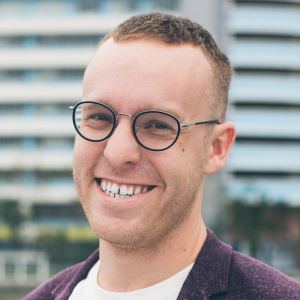 Neil Zumwalde CTO/Cofounder Graychain What a tennis racket is to Venus and Serena, data is to Neil Zumwalde, the Cofounder and CTO of Graychain. Neil has brought a career in automation, monitoring, and data analysis to the world of crypto lending. Formerly in renewable energy, Neil doesn't hesitate at jumping into innovative solutions to big problems. He and his cofounder Paul Murphy now work around the globe to bring borderless, anonymous credit scoring to Defi.
---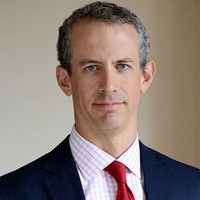 Dan Wheeler General Counsel Cred has represented banks, fintech companies, credit unions, and other financial institutions during their most important challenges and opportunities for 22 years. Prior to joining Cred, Dan was a partner in the international law firm Bryan Cave Leighton Paisner LLP where he led the firm's fintech practice team. He regularly interacts with state and federal regulators and is advising state regulators on their rollout of an innovative cryptocurrency bank charter. Dan is a past Chairman of the Financial Institutions Committee of the California State Bar and he is a past President of the San Francisco Bank Attorneys Association. Dan received his J.D. from New York University School of Law in 1997 where he served on the Environmental Law Review. He is based in San Francisco, California.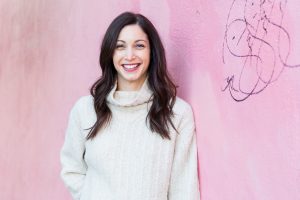 Cate Rung CoFounder/COO Pngme, an alternative lending platform targeting emerging economies. Cate has spent her career working on driving growth in both B2C businesses and two-sided marketplaces. Cate led driver acquisition at Uber using offline marketing channels and led their rebranded driver onboarding kit by streamlining and automating the sourcing, production, and distribution process, which was adopted and rolled out globally. Over the last three years, she's been working on FinTech/blockchain solutions that can increase financial inclusion. She is now building and scaling operations and growth of Pngme's alternative lending platform.
---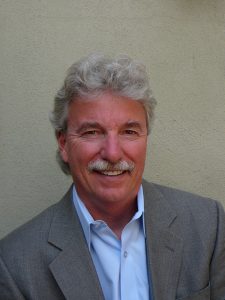 MODERATOR: Mark Albertson, Silicon Valley journalist whose stories are regularly published for SiliconANGLE Media and Blasting News. He was previously a senior writer for the San Francisco Examiner and CBS-Bay Area. He specializes in coverage of Fintech and cybsersecurity topics, in addition to writing regularly about enterprise computing. He is also an experienced video and TV producer, having created Tech Closeup, a nationally syndicated program on technology that aired on ABC, NBC, CBS and FOX affiliate stations over the course of four years.
---
6:30pm to 7:00pm Networking
7:00pm to 8:00pm panel
8:00pm to 8:30pm STOs & FinTech startups Demo Pitches/Networking