Learn about Crypto Games & Digital Collectibles #cryptogames
SHEPPARD MULLIN Four Embarcadero San Francisco CA 94111
MONDAY MARCH 18, 2018 6:30 PM — 8:30 PM
Launching an STO or got an FinTech startup? Book a demo table & get a video of your 3min pitch! PAST PITCHES HAVE HAD THOUSANDS HITS ON THEIR VIDEOS!
Want to pay with Cryptocurrency? Pay for Tickets Here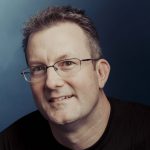 John Linden CEO Mythical Games, a game platform company focused on building player-owned economies with top game developers and publishers. Prior to Mythical Games, John was the President of Seismic Games (acquired by Niantic Labs), developer of Marvel Strike Force. Prior to Seismic Games, he was a Studio Head at Activision Blizzard on the Call of Duty and Skylanders franchises. Before the games industry, John was the Co-Founder / CTO at Adknowledge and at OpenX and built his own startups, Planet Alumni (acquired by Reunion.com) and Litmus Media (acquired by Think Partnership). John is passionate about video games, the future of blockchain technologies and bringing emerging technologies to the mass market.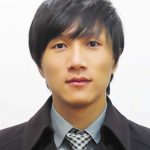 Rui Zhang Vice President gumi Inc Rui Zhang, CFA, CPA is also Managing Director of gumi Cryptos. With both investment and computer science background, Rui has 2 years banking and 3 years consulting firm experience in his early career. Later he co-founded Zenith Group Holdings, succeeded in raising around USD22million in Seed and Series A, and was acquired by a large IT company in China. SInce 2016 after he joined gumi, Rui is in charge of all overseas investments of gumi Group, including the gaming investment in US and Europe, VR Fund and the VR incubation programs in Seoul and Helsinki. At the beginning of 2018, he took in charge of and succeeded in setting up crypto delegated investment fund – gumi Cryptos. Since then, serving as the Managing Director, he is leading the investment of gumi Cryptos.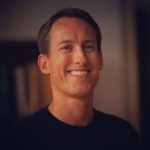 Kingsley Edwards Founder Leet, an esports bitcoin platform, in 2013 with the vision of integrating cryptocurrencies with popular video games. After Leet was acquired by Unikrn, he acted as a Director for the UnikoinGold token sale that sold over $33M in tokens. Kingsley is now focused on bringing his experience and network from the crypto community to help other organizations achieve success in the blockchain industry with Block 16.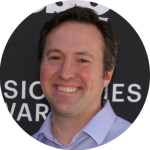 Randy Saaf CoFounder/CEO Lucid Sight, an indie game studio that develops the digital ownership game MLB Crypto Baseball. He is also director at AppOnboard, offering high fidelity playable ads for iOS and Android. Saaf co-founded Jirbo in 2008, a launch partner of the iOS App Store and had 14 of the first 100 free iOS games. Jirbo changed its name to AdColony and transitioned from gaming to one of the largest mobile video ad networks. AdColony sold to Opera Mediaworks in 2014 for $350 million.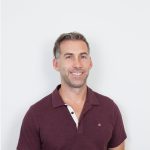 Mickey Maher Head Revenue & Gaming Partnerships Dapper Labs, makers of CryptoKitties. His primary goal is to expand CryptoKitties and upcoming blockchain projects into the greater gaming market with our goal of bringing the first billion to the blockchain. Dapper Labs is the fifth venture-backed startup Mickey has worked for in the gaming industry. Two have been acquired, and one is likely to IPO in the near future—with all of them, he has significantly and consistently grown revenue. Mickey has worked as Head of Global Sales for Unity Technologies where he built a mobile ad business from pre-launch to nearly $300M in revenue. He's also spent years working with high-level partnerships with startups including Applifier, Sometrics, and Upsight, offering analytics, marketing, advertising, digital good marketplace, and social solutions to gaming companies. Mickey's time working with Dapper Labs has allowed him to travel to different parts of the world every week. He's at his best when working on anything and everything by applying his blend of conscientious and entrepreneurial spirit, his tenacious drive, and his ability to thrive in complex environments.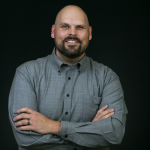 Mike Jones, Helmsman, 8 Circuit Studios. Mike is a twenty three year veteran of the video game industry, starting his career in professional flight simulators before moving to traditional gaming companies, including Microsoft, Playdom (Disney Interactive) and Kabam. Having worked titles as varied as Mass Effect, Voodoo Vince, Mechwarrior 4, Mobsters and Kingdoms of Camelot, Mike brings a broad knowledge of video game development, systems, platforms and industry experience that ranges from publishing to indies. Combining that industry knowledge with a passion for the possibilities unlocked by blockchain positions Mike as a key driver at 8 Circuit Studios, an indie development studio, as they prepare to launch their first title, Project Genesis, featuring Non-Fungible items on the Ethereum blockchain.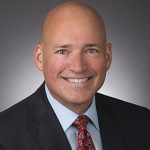 Jim Gatto, Partner Sheppard Mullin Richter & Hampton LLP He is in the Intellectual Property Practice Group in the firm's Washington, D.C. office. He is also Co-Team Leader of the firm's Digital Media Industry and Social Media and Games Industry Teams, and Team Leader of the firm's Open Source Team. Jim leverages his unique combination of nearly 30 years of IP experience, business insights and attention to technology trends to help companies develop IP and other legal strategies that are aligned with their business objectives. His practice focuses on all aspects of intellectual property, internet and technology law, including patent, trademark, copyright, trade secret and open source. Mr. Gatto advises clients of all sizes (start-ups to Fortune 100 companies) on key legal and business issues relating to the use of social media, video games, social games and online gambling (gamblification), virtual goods and currency, social networks, virtual worlds, mirror worlds, augmented reality, open source user-generated content, location-based services and gamification.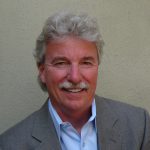 MODERATOR: Mark Albertson, Silicon Valley journalist whose stories are regularly published for SiliconANGLE Media and Blasting News. He was previously a senior writer for the San Francisco Examiner and CBS-Bay Area. He specializes in coverage of Fintech and cybsersecurity topics, in addition to writing regularly about enterprise computing. He is also an experienced video and TV producer, having created Tech Closeup, a nationally syndicated program on technology that aired on ABC, NBC, CBS and FOX affiliate stations over the course of four years.
6:30pm to 7:00pm Networking
7:00pm to 8:00pm panel
8:00pm to 8:30pm STOs & FinTech startups Demo Pitches/Networking
Launching an STO or got a FinTechstartup? Book a demo table & get a video of your 3min pitch!
PAST PITCHES HAVE HAD THOUSANDS HITS ON THEIR VIDEOS!
Want to pay with Cryptocurrency? Pay for Tickets Here