Learn how Crypto Exchanges work #cryptoexchanges

Launching an STO or got a Blockchain startup? Book a demo table & get a video of your 3min pitch! Past pitches have thousands hits on their videos!
Want to pay with Cryptocurrency? Pay for Tickets Here
SHEPPARD MULLIN 379 Lytton Ave, Palo Alto CA 94301
TUESDAY MARCH 26, 2018 6:30 PM — 8:30 PM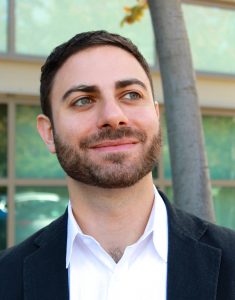 Joe DiPasquale CEO BitBull Capital. He is also founder of Regroup, the leading mass notification platform for large organizations, and StartOut, a non-profit organization serving LGBT entrepreneurs. He has been a cryptocurrency investor since 2013, and produces video interviews with top crypto investors and technologists on his youtube, "Crypto Joe." Previously, he worked in investment management, investment banking, technology, and strategy consulting at Bain and McKinsey. Joe completed his BA at Harvard University and MBA at Stanford University. BitBull Capital manages cryptocurrency hedge funds, including BitBull Fund, a pioneering cryptocurrency fund of funds, and BitBull Opportunistic Fund, a crypto hedge fund. BitBull Fund manages a strategically selected bundle of 10 of the more than 600 crypto funds for its investors, including gaining access to exclusive, closed funds and $M-minimum funds. As such, BitBull is uniquely positioned to understand the active management strategies and managers in crypto. BitBull Opportunistic is a direct investment vehicle into crypto that leverages this diligence by making specific investments and focusing on specific styles that BitBull believes may return favorably.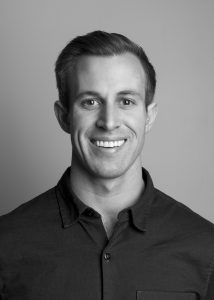 Clay Robbins Ecosystem Development Lead 0x Clay leads Strategy & Development for 0x, a decentralized exchange protocol built on Ethereum. Prior to joining 0x, he held positions in Product, Strategy, and Business Development at Square. He holds a B.A. in Economics from Dartmouth College.
---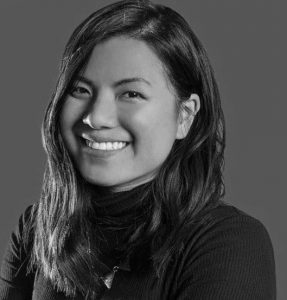 Lindsey Maule CEO/Managing Partner Luna Capital, a crypto asset fund located in the SF Bay Area. She was formerly Head of Cryptocurrency Research at Precursor Ventures, a pre-seed/seed VC firm, and has been investing in cryptocurrencies since 2013. Lindsey's background is in Economics, Statistics and Financial Markets.

---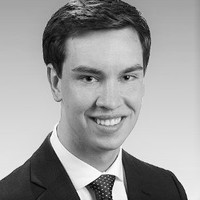 Daniel Edwards Partner AngelRush Ventures Daniel is currently a Partner at AngelRush Ventures, a venture capital firm in San Francisco investing in and building e-commerce companies. Previously Daniel was the Vice President of Finance and Operations at Mobile Gaming Technologies. Mobile Gaming Technologies was the world's first crypto iGaming platform. Under his leadership Mobile Gaming Technologies became venture backed, scaled international and achieved profitability. He also lead Mobile Gaming Technologies through a successful ICO and to become the first blockchain company in the world to sponsor a major league sports team, Arsenal Football Club from London. Prior to joining Mobile Gaming Technologies, Daniel worked as an Investment Banker at Financial Technology Partners, D.A. Davidson and Wells Fargo / Wachovia. He advised technology companies on mergers and acquisitions, capital raising and strategic corporate development. He has successfully closed over 15 M&A and capital raise transactions. Daniel is also a board member of several technology companies spanning from London to Silicon Valley. He has been a blockchain enthusiast since 2011 and speaks at conferences all around the world about blockchain and cryptocurrency. Daniel graduated with a B.S. in Finance & minor in Chemistry from Oregon State University.
---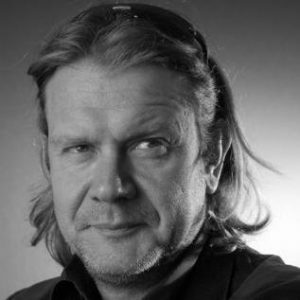 Moderator: Phil Jeudy Director Baywatch Lab Baywatch Lab is a company part of a Family Office which controls a distribution network with a worldwide reach. Phil started his career in finance and IT positions in subsidiaries of companies like Vinci or Electrolux, mainly in construction and retail (BtoB and BtoC), mostly in charge of organizational projects, then join SEGA to be responsible of Southern Europe territories for the mobile gaming business unit based in London. Since 2007, Phil has been developing lobbying activities for European companies interested to develop their activities with tech leaders in San Francisco Bay Area. Phil writes chronicles about the startup ecosystem onLe Journal de la Silicon Valley at L'Express.fr Phil co-organized non-conferences (Barcamps) in Paris focusing on Mobile, Video and Open Source. Phil introduced the first (and only so far) Ignite events in Paris. Phil is Advisor of several startups, including Fairwai.com, Nextuser.com, Bluefox.io.
6:30pm to 7:00pm Networking
7:00pm to 8:00pm panel
8:00pm to 8:30pm STOs & Cryptocurrency/Blockchain startups Demo Pitches/Networking
Want to pay with Cryptocurrency? Pay for Tickets Here
Launching an STO or got a Blockchain startup? Book a demo table & get a video of your 3min pitch! Past pitches have thousands hits on their videos!