SHEPPARD MULLIN 379 Lytton Ave, Palo Alto, CA 94301
TUESDAY, DECEMBER 12 2017 6:30 PM — 8:30 PM
Got a Blockchain startup? Book a demo table & get a video of your 3min pitch!
Join us for a panel of Investors & Founders on the possibilities & limitations of Blockchain Technology.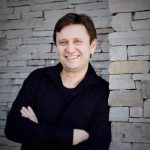 Alex Bessonov, Founder/CEO BitClave  Alex is a Senior Engineering Leader and Executive with over 20 years of experience in the Software and Security Industry. Prior to founding BitClave, a blockchain startup, Alex has served as the Founder and General Manager at whiteCryption, a security and cryptography-oriented company. Alex led whiteCryption to millions of dollars of revenue, while at the same time amassing numerous Fortune 500 clients. More recently, Alex has served as the Chief Security Officer at LG Electronics, overseeing all product lines as well as heading a large effort to remodel and centralize the company's security team. In the past, Alex has also held multiple leadership and engineering positions at companies such as NXP, Microsoft, and eBay.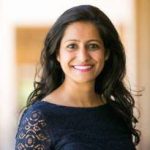 Shruti Gandhi, Managing Partner Array Ventures. Shruti brings a strong mix of operating and investing experience. Previously, Shruti was an early stage venture capital investor at True Ventures, Samsung Electronics, Lightbank, HighBAR Partners, and the i2A Fund. Shruti started working with Machine Learning algorithms while working on her master's thesis in computer science from Columbia University on understanding user behavior on instant messaging platforms. While at IBM she worked on self learning algorithms that detected user location based on IP addresses, which she later incorporated into the Lotus Sametime product. Later, her company Penseev helped users make better connections with their friends based on social data. When not investing, she is hacking on some app or thinking about ways she can be in many places at one time. Shruti also has an MBA from the University of Chicago, where she polished her finance skills before making the switch from engineer/founder to investor.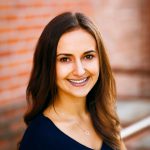 Tess Hatch, Investor Bessemer Venture Partners Menlo Park office. She is focused on frontier tech, specifically commercial space, machine/deep/reinforcement learning, blockchain, and quantum computing. She currently serves as board observer for Rocket Lab, Spire, Auth0, Endgame, Distil Networks, Team8, Virtru, Claroty, CyberGRX, and Illusive Networks.  She holds a bachelor's degree in aerospace engineering from the University of Michigan (go blue!) and a master's degree in aeronautics and astronautics engineering from Stanford (go trees!). She was a mission manager at SpaceX where she worked with the government on integrating their payloads with the Falcon9 rocket. She also worked at Fictiv, a startup using 3D printing and CNC machining to democratize access to manufacturing.  Tess writes a space comic, Ada Ride, which you should check out for a good laugh. Don't be surprised if Tess asks you to go on a hike or walk rather than a typical coffee meeting – being a SoCal native she loves the sun.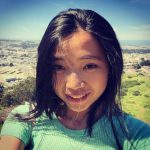 Chance Du, Founding Partner Coefficient Ventures, a crypto fund targeting in investing in blockchain ecosystem.  Prior to start Coefficient, Chance has been an early stage investor since 2015. Companies she has invested in including GrubMarket (Plan to IPO in 2018), Scaled Inference(Co-invest with Khosla Ventures, Lux Capital, Data Collective , Protocol labs(Filecoin, Raised 250M in ICO), Atrium(Twitch founder Justin Kan's new company, co-invest with Founders fund, NEA). She is an advisor for Sudo Review, KCH partners, IW ventures. Prior to being a venture capitalist, Chance was a founder of The One Inc.(acquired in 2015.)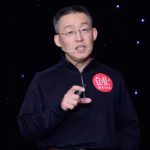 Larry Li, Managing Partner Amino Capital Larry founded Amino Capital (Formerly known as zPark Capital) in 2012, and he also co-founded TEEC Angel Fund in 2010 (portfolio including ZOOM). His passion is helping entrepreneurs build disruptive products in big data, consumer electronics, drones, enterprise services and et.al. He led investment on  fast growing companies, such as Human Longevity Inc., Ozlo, Orah4i, Assemblage (acquired by Cisco – NYSE: CSCO), Orbeus (acquired by Amazon – NYSE: AMZN), Skycatch, and Trustlook among over 100 early stage startups. Larry got his B.E degree from Tsinghua University and M.E degree at University of Florida. Being a successful investor Larry has also been actively giving back to the societies, contributing to many nonprofit communities. He is a board member of UCAHP, a founding contributor of Tsinghua 100 Education Fund, Vice Chairman of TEEC North America, and Vice President of Tsinghua Business School Alumni Association at US West. Larry is a frequent speaker at international investment conferences, and mentor for Stanford incubator programs.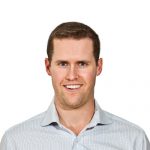 Brendan Wales, Principal e.ventures Brendan joined e.ventures in March of 2012 and specializes in investing in online marketplaces, fin-tech, developer tools and open source software. He has worked on e.ventures' investments in Shipt, CodeFights, AppDiff, StackShare, Segment, App Annie, Acorns, When I Work, Shutl (Acquired by ebay), Everything But The House, Spothero, Nativo and HireAthena and is also actively involved with existing investments NGINX, Upsight, and Housecall.  As a part of the e.ventures' team that leverages big data for deal origination, Brendan has been closely involved in the firm's development and utilization of in-house technology built to discover growing internet enabled companies.  Prior to joining e.ventures, Brendan was an early employee at 500 Startups backed ZOZI, a leading SAAS booking platform for Tour and Activity Providers. He started his career at Sun Life Financial, a Fortune 500 financial services company, and has also started two consumer internet start-ups. Brendan earned a B.A. in Finance from the University of Georgia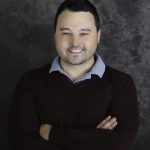 MODERATOR: Daniel Cawrey, CoFounder/CEO Pactum Capital, a firm helping cryptocurrency stakeholders manage risk. He was previously a Contributing Editor for CoinDesk, the largest news resource for the cryptocurrency and blockchain industry.
Got a Blockchain startup? Book a demo table & get a video of your 3min pitch!
6:30pm to 7:00pm Networking
7:00pm to 8:00pm Panel
8:00pm to 8:30pm Bitcoin Startup Demo Pitches/Networking