SHEPPARD MULLIN Four Embarcadero San Francisco CA 94111
TUESDAY JUNE 18, 2019 6:30 PM — 8:30 PM
What are the possibilities for Blockchain with Music & Media? #blockchainmusic
Launching an STO or got a Blockchain startup? Book a demo table & get a video of your 3min pitch! Past pitches have thousands hits on their videos!
Want to pay with Cryptocurrency? Pay for Tickets Here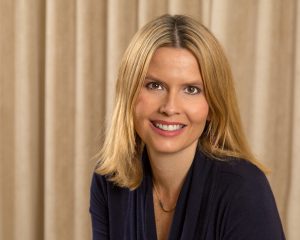 Michelle Munson CoFounder/CEO Eluvio, a new Berkeley-based start-up creating new software technologies for a content-centric Internet focused on scalability, content protection, and native commerce. She previously founded East Bay software company Aspera in 2004 and led the company as CEO until May 2017, including through acquisition by IBM in 2014. She and co-founder Serban Simu created the Aspera FASP™ transport technology, an Emmy-award winning technology used throughout the digital media supply chain for high-speed low cost secure digital content transport, replacing satellite and traditional tape based delivery technologies. Michelle holds several patents and is a frequent speaker in the areas of content networking, machine learning, block chain and cloud infrastructure. She was the 2016 Charles Swartz awardee and is a SMPTE Fellow. Michelle has dual B.Sc. degrees in Electrical Engineering and in Physics from Kansas State University and was a Goldwater Scholar for achievement in Science and Mathematics, and later a Fulbright Scholar at Cambridge University where she received a postgraduate Diploma in Computer Science. In 2016 she was named the IABM Woman Entrepreneur of the Year and TV NewsCheck Woman of the Year, and she was named one of the Most Influential Women in Business by the SF Business Times in 2017. She was the 2006 KSU College of Engineering Alumni Fellow (the youngest recipient ever), and is an active trustee for the National 4-H Council and 2017 4-H Luminary for her leadership with youth.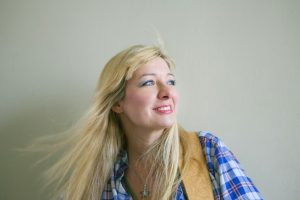 Tatiana Moroz Founder Crypto Media Hub & Advisor blockchain music platform Token.fm is an American folk singer-songwriter, activist, and entrepreneur. She is the creator of the world's first artist cryptocurrency. Tatiana Coin. Her inspiring 3rd album "Keep The Faith" was released in 2017. She is the founder of Crypto Media Hub, a marketing agency for the Bitcoin space. "The Tatiana Show" podcast streams on several outlets, and Tatiana performs at conferences worldwide.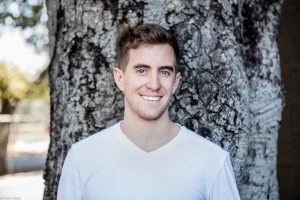 Ryan Klaus CoCEO Matter In life, Ryan naturally takes the leadership role on a team that values a diversity of opinions, perspectives, and input. While attending Santa Clara University he helped start an ed-tech company and drove significant growth that led to a successful exit 2 years later. After graduation he Co-Founded Matter. Matter is a media platform, built on a blockchain payment engine. Where music is the medium that drives traffic and sales to its community marketplace.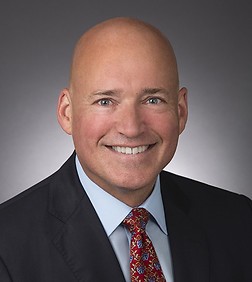 Jim Gatto, Partner Sheppard Mullin Richter & Hampton LLP He is in the Intellectual Property Practice Group in the firm's Washington, D.C. office. He is also Co-Team Leader of the firm's Digital Media Industry and Social Media and Games Industry Teams, and Team Leader of the firm's Open Source Team. Jim leverages his unique combination of nearly 30 years of IP experience, business insights and attention to technology trends to help companies develop IP and other legal strategies that are aligned with their business objectives. His practice focuses on all aspects of intellectual property, internet and technology law, including patent, trademark, copyright, trade secret and open source. Mr. Gatto advises clients of all sizes (start-ups to Fortune 100 companies) on key legal and business issues relating to the use of social media, video games, social games and online gambling (gamblification), virtual goods and currency, social networks, virtual worlds, mirror worlds, augmented reality, open source user-generated content, location-based services and gamification. He has extensive experience advising internet and social media companies on business and legal strategies relating to virtual goods and virtual currency, developing IP protection and monetization strategies, handling terms of service and end user license agreements, development, licensing and partnership agreements, developing DMCA policies, handling DMCA enforcement, privacy and COPPA policies and much more.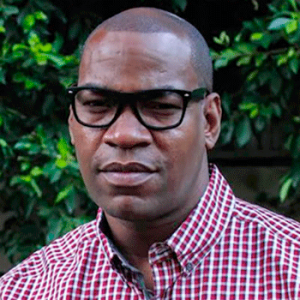 Mike Johns Founder Digital Mind State Mike sits at the intersection between technology and entertainment. He's become a sought after deal negotiator, brokering deals with, among countless others, ESPN, T-Mobile, Microsoft, NBC, and most recently iHeart Radio followed by Radio One. Generating significant revenue for these brands; Johns specialty is connecting creative marketing concepts with non-traditional revenue, brand positioning, media buying, organizing events, and public relations. Johns began his career as mobile content provider for T-Mobile and quickly leveraged his success to become a in-demand content provider serving telecom companies such as AT&T, Verizon, T-Mobile and Sprint. With a Jamaican 'hard core' work ethic, innovative marketing ideals and an eye for talent, Johns has put his 'mobile touch' on brands such as Snoop Dogg, Jay-Z, Jerry Springer, Maury Povich, Oscar winning rap duo Three Six Mafia, Remy Ma, even former world heavyweight champion Mike Tyson all of whose careers have launched into super stardom. Today Johns is focused on creating innovative experiences for emerging technologies in unexpected environments. He is passionate about how the data and technologies of both yesterday and today can be used to shape tomorrow. Johns is also a founding member of I Am Digital, a non- profit organization that's dedicated to the promotion of digital literacy and creating smart cities, citizens and families. He is working to tailor STEAM learning in the US, Jamaica and several developing countries worldwide. In the past year since its inception, I Am Digital has helped train a slew of teachers, students and government officials highlighting the importance of digital literacy and its impact on the future of work.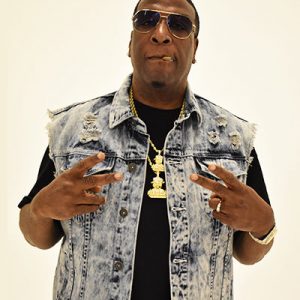 B-Legit CoFounder Sick With It Records along with E40. Brandt Jones is a Bay Area rap icon better known to many as B-Legit. B Legit debuted in the early '90s with a hardcore style that he'd carry through decades of solo releases, collaborative efforts, and mixtapes. After attending Grambling State University, where he studied Computer Science he joined "The Click" a hip-hop group that also featured his cousins E40, Suga-T, and D-Shot. The quartet scattered three studio albums across the '90s and early 2000s. Game Related, the second of the trio, placed the Vallejo, California-based group just outside the Top 20 of the Billboard 200 in 1995, the same year B Legit — along with E40 and D Shot — appeared on 2 Pac's "Ain't Hard 2 Find." B-Legit's s solo career began in earnest while The Click were active. By the end of the '90s, he had three solo albums to his credit, highlighted by Hemp Music (1996), on which he was joined by the likes of E40, Suga-T, Celly Cel, Kurupt from Deathrow Records and even soft rock legend Daryl Hall. In 2018, B-Legit and E40 reunited and released "Connected and Respected. The rap veteran is a also a tech enthusiast who now has his eyes set on Silicon Valley to disrupt the music industry.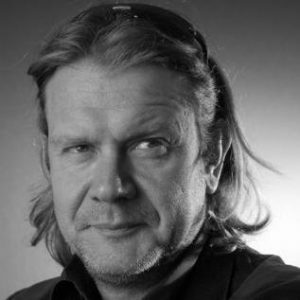 Moderator: Phil Jeudy Journalist Phil started his career in finance and IT positions in subsidiaries of companies like Vinci or Electrolux, mainly in construction and retail (BtoB and BtoC), mostly in charge of organizational projects, then join SEGA to be responsible of Southern Europe territories for the mobile gaming business unit based in London. Since 2007, Phil has been developing lobbying activities for European companies interested to develop their activities with tech leaders in San Francisco Bay Area. Phil writes chronicles about the startup ecosystem onLe Journal de la Silicon Valley at L'Express.fr Phil co-organized non-conferences (Barcamps) in Paris focusing on Mobile, Video and Open Source. Phil introduced the first (and only so far) Ignite events in Paris. Phil is Advisor of several startups, including Fairwai.com, Nextuser.com, Bluefox.io.
6:30pm to 7:00pm Networking
7:00pm to 8:00pm panel
8:00pm to 8:30pm STOs & Music or Media startups Demo Pitches/Networking
Launching an STO or got a Blockchain startup? Book a demo table & get a video of your 3min pitch! Past pitches have thousands hits on their videos!
Want to pay with Cryptocurrency? Pay for Tickets Here