The Blockchain Changes Everything!
A blockchain is a distributed database that maintains a continuously-growing list of records secured from tampering and revision. Each block contains a timestamp and a link to a previous block. The blockchain—conceived in 2008 and first implemented in 2009—is the main technical innovation of bitcoin, where it serves as the public ledger for bitcoin transactions. In this case, every user is allowed to connect to the network, send new transactions to it, verify transactions, and attempt to create new blocks. The bitcoin blockchain design has been the inspiration for other applications. (from Wikipedia)
Monday September 26, 2016 @Orrick, Menlo Park
6:30pm to 7pm Networking
7:00pm to 8:30pm Panel discussion including Q&A
8:30pm to 9pm Networking
Panelists: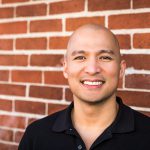 Aldo Carrascoso is the Founder and COO / CTO of San Francisco based Align Commerce, a next generation replacement for outdated wire and telegraphic transfer systems. Align uses the blockchain and its proprietary multi-rail systems to change the way global cross border payments are done – making the process simpler, faster and more transparent to over 60 countries. Some of the company's investors include Kleiner, Perkins, Caufield, Byers (the same venture capital responsible for Google, Twitter, Amazon, Uber, Waze, Slack and SnapChat among others), Silicon Valley Bank Ventures, Recruit Strategic Partners, and NYCA Investment Partnership LP (led by Hans Morris, former President of Visa and Max Levchin, founding CTO of PayPal). Prior to founding Align, Aldo was the Founder and CTO of Jukin Technologies / Jukin Media – one of the world's largest User Generated Content (UGC) payments and licensing platforms with over 35 billion global views, 50 million platform shares and over 10 million active contributors and subscribers in 221 markets. Jukin is currently being used by some of the world's largest television networks and production companies including ABC, BBC, CBS, Comedy Central, CNN, Discovery, ESPN, FOX, HBO, MTV, NBC, TruTV, Vh1, and hundreds of other websites, and platforms throughout the world. Jukin's main properties include FailArmy, JukinVideo, People Are Awesome, the Pet Collective, World's Funniest on FOX and That's Funny! on UK's Channel 5. Samsung Investments, Bertelsmann Digital Media Investments Inc., Launchpad LA, and Maker Studios are some of Jukin's lead investors. Aldo is a serial entrepreneur, angel investor and technology disruptor. Prior to Jukin, he founded a number of ventures in global B2B matchmaking, international trading / finance and business process outsourcing. Aldo has an MBA in Entrepreneurship from Babson and degree in Psychology from Ateneo De Manila University.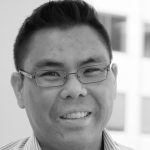 Derek Au is Principal, Startup Investment Orange. He currently focuses on venture invest­ments at Orange Silicon Valley. He works closely with the domain experts at Orange Silicon Valley to identify early-stage tech­nology investment opportunities emerging from across North America. Previously Derek worked for several years in invest­ment banking focusing on middle market technology M&A advisory. Derek has a Master of Engineering Management from Duke University, and a Bachelor of Engineering degree in Com­puter Engineering from The University of Western Ontario in Canada.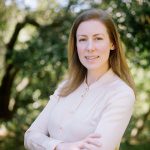 Alyse Killeen is a Venture Capital Investor with seed stage to pre-IPO investment experience in enterprise and consumer technologies, now Managing Partner at StillMark Co., a venture capital investment and advisory firm. Alyse is a member of the Satoshi Roundtable, an annual retreat for the top 50 thought leaders in blockchain technology, and in 2015, the UN Foundation named her a Top 70 Bay Area Digital Leader. An international speaker on blockchain, sharing economy, and IoT, Alyse has presented at events including the IMF SKBI Conference 2016 and TechCrunch Disrupt Beijing 2015. Featured in publications including Forbes and Bloomberg, in 2015 Alyse authored a book chapter in the award-winning Handbook of Digital Currency. Alyse is a Mentor at Plug and Play Tech Center Accelerator and the Alchemist Accelerator, and a member of New York Fashion Tech Lab's Expert Network. She is a Venture Partner at Vinetta Project, the largest organization serving women founders, and a member of the Board of Directors at BitGive, a startup NGO modernizing the nonprofit ecosystem using blockchain technology.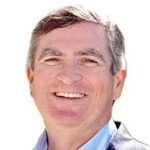 Duncan Davidson is a co-founder and managing partner of Bullpen Capital, the pioneer of Post Seed investing, an early A round setting up a super-sized round. Previously he was at VantagePoint Venture Partners, a mega-fund and one of the leaders in CleanTech. Prior to joining the dark side, he started or was involved with four startups: Covad and InterTrust, both multi-billion dollar IPOs in the '90s; SkyPilot, an outdoor WiFi mesh, and Xumii, one of the earliest mobile social networks. At Bullpen he is focusing on future technologies like AI, drones, IOT; as well as startups digitizing analog businesses. He is on the board of Illumeo, Verbling, Filament, Sourceeasy, Lumoid, and DoubleDutch, and an active advisor to Wag Walking, Betable and Twenty20.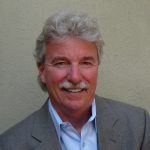 Moderator: Mark Albertson is an experienced Silicon Valley journalist whose stories have been regularly published for the San Francisco Examiner, Blasting News, and CBS-Bay Area. His coverage of the technology industry made him the Examiner's top-ranked tech reporter for 2016 in 244 markets across the United States. He is also an experienced video and TV producer, having created Tech Closeup, a nationally syndicated program on technology that aired on ABC, NBC, CBS and FOX affiliate stations over the course of four years.