LEARN HOW ENTERPRISES ARE USING THE BLOCKCHAIN! #enterpriseblockchain
SHEPPARD MULLIN 379 Lytton Ave, Palo Alto, CA 94301
TUESDAY, APRIL 24, 2018 6:30pm to 8:30pm
Launching an ICO or got a Blockchain startup? Book a demo table & get a video of your 3min pitch!
Want to pay with Cryptocurrency? Pay for Tickets Here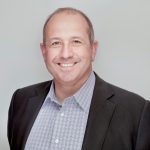 Matthew Le Merle, Managing Partner Keiretsu Capital, the world's largest angel network and most active US venture investor & CoFounder Fifth Era. Matthew is a sought-after speaker and innovation consultant having worked at McKinsey, A.T. Kearney, Monitor, Booz and Gap. Matthew has degrees from Christ Church, Oxford (MA/BA) and Stanford (MBA). He was born in London, UK and now lives in the San Francisco Bay Area with his wife, Alison Davis, and their five children.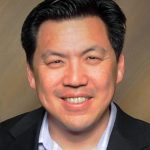 Keith Koo Managing Partner, Guardian Insight Group and Host "Silicon Valley Insider" Radio Show and Podcast Keith is a Founder and Managing Partner of Guardian Insight Group (GIG) a Technology Risk advisory firm dedicated to identifying, assessing, controlling and mitigating risks associated with doing business with technology companies and vendors such as: financial, blockchain, pricing/cost, cyber, information security, business resiliency, disaster recovery, regulatory and compliance. Before founding GIG, Keith was the Managing Director/Head of Third-Party Risk Management for the Mitsubishi Financial Group (MUFG) and was responsible for ensuring that the Bank had the proper framework, policies and controls to meet regulatory standards for effective oversight of third parties/vendors. Keith is also the creator and Host of the "Silicon Valley Insider" Radio show and Podcast which focuses on innovation, disruption and the risks associated with doing business. Keith is also an adviser to fortune 1000 companies and startups. Previously he held leadership roles at Cisco Systems, Hewlett Packard and other technology and financial service companies in Mergers and Acquisitions, Divestitures, Technology and Risk Management. Keith is a frequent speaker, emcee, and moderator.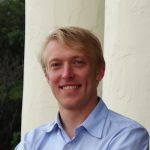 Kai Stinchcombe CoFounder/CEO True Link Financial, a financial services firm focused on the diverse needs of today's retirees – addressing longevity, long term care costs, cognitive aging, and investment, insurance, and banking. He was previously cofounder of Aktana, an enterprise sales effectiveness software company deployed at seven of the top ten pharma companies, the second employee at LendUp, a provider of high-quality credit to underbanked Americans, founder of Strategic Districts, a distributed computing solution for redistricting, and founder of the Roosevelt Institute, a university-based public policy think tank. Kai holds degrees from Colorado College and Stanford University, is a frequent speaker on innovation and product development, and was a member of the President's Working Group on Aging and Technology under President Obama.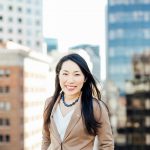 Emi Yoshikawa, Dir Joint Venture Partnership Ripple She manages all joint venture activities and blockchain business development for Asia, including Japan, China, Korea, and ASEAN. She was selected as a top-50 "Women In Fintech" influencer by Onalytica's big data influencer analytics in 2017. Prior to Ripple, she co-founded a US-Asia business consulting company focused on technology commercialization strategy and business development, and was previously a product manager of industry-leading equity portfolio analytics solutions at MSCI, previously part of Morgan Stanley. She holds an MBA from Harvard Business School and is also a CFA charterholder.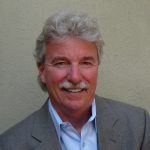 MODERATOR: Mark Albertson, Silicon Valley journalist whose stories have been regularly published for the San Francisco Examiner, Blasting News, and CBS-Bay Area. His coverage of the technology industry made him the Examiner's top-ranked tech reporter for 2016 in 244 markets across the United States. He is also an experienced video and TV producer, having created Tech Closeup, a nationally syndicated program on technology that aired on ABC, NBC, CBS and FOX affiliate stations over the course of four years.
6:30pm to 7:00pm Networking
7:00pm to 8:00pm ICO versus Venture Funding panel
8:00pm to 8:30pm ICOs & Cryptocurrency/Blockchain startups Demo Pitches/Networking
Launching an ICO or got a Blockchain startup? Book a demo table & get a video of your 3min pitch!
Want to pay with Cryptocurrency? Pay for Tickets Here