Learn how the Blockchain & ICOs are Disrupting Real Estate!
SHEPPARD MULLIN 379 Lytton Ave, Palo Alto, CA 94301
THURSDAY, JUNE 22 2017 6:30 PM — 8:30 PM
Join us for a panel of experts on how the Blockchain & ICOs are disrupting the Real Estate Industry!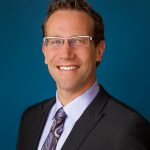 Ken DeLeon is the founder and visionary behind DeLeon Realty. Ken was a scholar – he has a degree in mathematics and economics, and graduated from Berkeley Law. Ken was a lawyer – he practiced law at Wilson Sonsini Goodrich & Rosati, one of the nation's most prestigious law firms and the largest firm in Silicon Valley. Ken is a real estate rockstar – it took him less than ten years to skyrocket from a brand new agent to one of the country's best and most successful, with over $275 million in sales in 2011 alone. In June 2012, the Wall Street Journal and REAL Trends, Inc. announced that Ken DeLeon was the nation's #1 real estate agent out of over 1.2 million agents, the only agent in Silicon Valley to ever be ranked the nation's top agent. Ken and his team sold over $330 million in 2013 and over $550 million in 2014, and he regularly appeared in newscasts and storied in national shows and publications.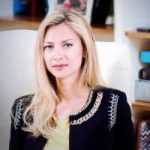 Natalia Karayaneva is the CEO and founder of Propy Inc. Originally from Russia, Natalia had a successful career as a real-estate developer, and saw the opportunity to connect international investors with the evolving trend in rapid urbanization. Ms. Karayaneva sought out to study the complexity of sustainability in real-estate, and in 2015 she completed her Master of Science in Sustainable Urban Development from Oxford. Her focus, studying and assessing were the nuance of sustainability rating systems as applied to residential real-estate. By that time Karayaneva got interested in Blockchain technology and how if could be implemented into the real estate world. In 2016, Karayaneva and team started developing the smart contract for real estate that intends to simplify real estate sales for both brokers and consumers and prevent real estate fraud using Ethereum Blockchain.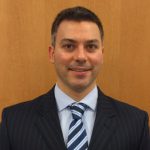 Jason Kumpf is the Director of Strategic Partnerships at OFX Global Payments. He works with Global Fortune 1000 Groups and other alliance partners that have member companies, employees or readers that are transacting globally to improve their international business using the leading fin-tech systems. For the last 4 years Jason has helped OFX grow its partnership and clients base in the US and abroad, arranging partnerships with major media groups, technology, accounting and real estate firms. Previous to OFX, he was VP of Institutional Sales for a Bitcoin Crypto Currency Exchange. Before that, Jason was a key team member, reporting directly to the CEO, of a once junior wireless company assisting it to quickly grow to over a billion dollars in revenue. With experience at Global Fortune 100 to start ups, he has led a diverse set of important initiatives resulting in hundreds of millions of dollars in revenue and transactions. His entrepreneurial curiosity and persistence leads to implementing exciting new ideas for growth. He also takes time to be an advisor to growth companies. Jason has been quoted in CNN Money, Fox News and is asked to speak on international business, accelerating growth, real estate and emerging opportunities.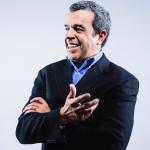 Moderator: Pierre-R. Wolff is Managing Director of ExecConnect, a firm facilitating professional transactional connections. His clients include firms in global financial services and corporate venture capital interested in executing corporate development transactions (specifically investments, M&A, and strategic partnerships), and early stage companies in need of business/corporate development and fundraising strategy assistance. Over the past 3 years he has spent a significant amount of time in the Blockchain ecosystems consulting on various transactions. Pierre currently serves on several advisory boards of blockchain, 3D printing, collaborative communications, real-time streaming and payment system companies. He received his MBA from EDHEC in Nice, France, and conducted his undergraduate studies at Carnegie Mellon University in Pittsburgh, PA.
6:30pm to 7:00pm Networking
7:00pm to 8:00pm Panel
8:00pm to 8:30pm Blockchain Real Estate Startup Demo Pitches/Networking