Learn how Industries are being Disrupted by the Blockchain!
SHEPPARD MULLIN 379 Lytton Ave, Palo Alto, CA 94301
WEDNESDAY, APRIL 26 2017 6:30 PM — 8:30 PM
Join us for a panel of experts on how the Blockchain is Disrupting Industries.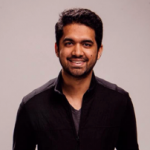 Sankaet Pathak, Founder & CEO Synapse completed a Master's in computer engineering at the University of Memphis, where he previously majored in computer engineering, physics and mathematics. A scientist at heart, much of Pathak's academic work was focused on physics and research related to the solar corona.  As a student at the University of Memphis and a recent immigrant to the USA, Sankaet Pathak needed to open a bank account. He was surprised to learn that wasn't an easy task. Sankaet knew he had to develop a better option not only for himself but for the over 20% of adults in the USA with poor or limited credit history.Sankaet founded Synapse with an eye toward offering a viable alternative to legacy banking systems, while providing operational simplicity, efficiency & ease of integration to perform virtually any banking interaction.
Vitaly Bulatov, Co-founder of Drone Employee, focuses on business development and partnerships and is responsible for the market vision of Drone Employee. He landed the first client for the company within "action sport filming" market niche and continues to build customer acquisition pipeline. Prior to Drone Employee Vitaly worked as a business analyst at J'son & Partners Consulting, top technology consulting firm in Russia, developing financial and business models for startups. He also advised startups in Russia and Bay Area about their business strategy. Vitaly holds a Masters Degree in Marketing from Hult International Business School and a B.S. in Economics.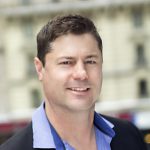 Scott Bambacigno is a Vice President and a founding team member at AlphaPoint. Prior to AlphaPoint, Scott invested 10 years in 3 different Silicon Valley software companies (two of which are going strong and the third was successfully acquired). Scott is also a board member of the San Francisco Italian Athletic Club. AlphaPoint is a financial technology company that provides institutions blockchain-enabled solutions to issue, track, and trade digital assets. Its secure, scalable, and customizable platform enables customers to deploy blockchain technology to innovate, differentiate, and transform their businesses. AlphaPoint has 3 live blockchain applications, with over 20 customers, and over $500 Million transacted on the platform. AlphaPoint is led by a seasoned team with 150+ years in financial technology and has offices in New York City, Philadelphia, and San Francisco.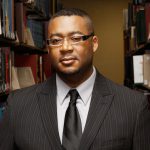 Kamal Hubbard is a Certified Fraud Examniner who received his JD from Thurgood Marshall School of Law.  His interest in blockchain technology began while managing research projects at Stanford University's Rock Center for Corporate Governance.  Kamal sits on the board of advisors to Tao Records, LLC.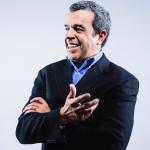 Moderator:  Pierre-R. Wolff is Managing Director of ExecConnect, a firm facilitating professional transactional connections.  His clients include firms in global financial services and corporate venture capital interested in executing corporate development transactions (specifically investments, M&A, and strategic partnerships), and early stage companies in need of business/corporate development and fundraising strategy assistance.  Over the past 3 years he has spent a significant amount of time in the Blockchain ecosystems consulting on various transactions.  Pierre currently serves on several advisory boards of blockchain, 3D printing, collaborative communications, real-time streaming and payment system companies.  He received his MBA from EDHEC in Nice, France, and conducted his undergraduate studies at Carnegie Mellon University in Pittsburgh, PA.
6:30pm to 7:00pm Networking
7:00pm to 8:00pm Panel
8:00pm to 8:30pm Blockchain Startup Demo Pitches/Networking