What is the future for BitCoin & other cryptocurrencies?
Bitcoin is a digital asset and a payment system created by an unidentified programmer, or group of programmers, under the name of Satoshi Nakamoto. Bitcoin is often called the first cryptocurrency, although prior systems existed and it is more correctly described as the first decentralized digital currency. Bitcoin is the largest of its kind in terms of total market value. Bitcoins are created as a reward for payment processing work in which users offer their computing power to verify and record payments into a public ledger. This activity is called mining and miners are rewarded with transaction fees and newly created bitcoins. Besides being obtained by mining, bitcoins can be exchanged for other currencies, products, and services. When sending bitcoins, users can pay an optional transaction fee to the miners. (Wikipedia)
MONDAY, OCTOBER 24 2016 @Orrick, Menlo Park
6:30pm to 7pm Networking
7:00pm to 8:30pm Panel discussion including Q&A
8:30pm to 9pm Networking
Panelists: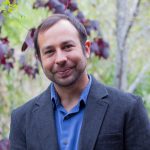 Jeremy Almond is the CEO of PayStand, a business to business focused digital payment company. Jeremy started his career as an engineer at nanotech startup Digital Instruments, later acquired by Veeco (Nadaq: VECO). At Veeco he led the enterprise architecture, helping shrink massive computers down to devices that now fit in our pockets. Since then Jeremy has worked as an operator and investor at a number of startups & established companies to drive improvements in digital commerce, ERP, and payments. He holds a computer engineering degree from the University of California and masters from the University of Massachusetts, where he did his thesis on how technology can help drive positive change in a broken financial system.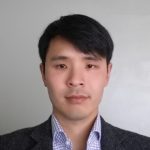 Jae Kwon, Tendermint is a blockchain software architect and cryptoeconomist. After graduating from Cornell in 2005 with a B.S. degree in computer science, he worked as a professional programmer in Silicon Valley, including at Alexa/Amazon, and at Yelp where he led the mobile application development team. After getting the Bitcoin bug, Jae created the Tendermint BFT consensus algorithm and Tendermint Core blockchain engine to create a provably secure proof-of-stake algorithm, to liberate blockchains from the costs and drawbacks of proof-of-work mining. In addition to Tendermint, Jae is creating Cosmos, the internet of blockchains.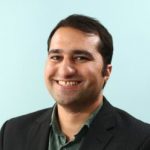 Patrick Salami is the Founder and CTO of HitFin, a San Francisco, CA-based startup applying blockchain and smart contract technologies to trading private equity and other financial instruments and to clearing and settlement of OTC derivatives. Prior to working on HitFin, Patrick worked on risk and asset management software for hedge funds.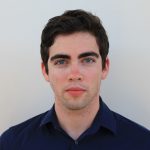 Bruno De Martino is Head of Product, Token. Bruno aims to make moving money easy, instant, secure, and flexible. He mixes his computer science and design backgrounds to create innovative payment solutions that allow for delightful user experiences. Token is building a next generation payment network by creating a simple and secure open API. This API enables money transfer capabilities and access to bank account information, while keeping the banks in control and allowing them to generate new revenues.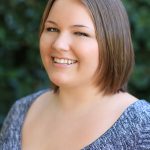 Marta Belcher is an intellectual property attorney at Ropes & Gray, LLP, in the Silicon Valley and the co-author of "Hacking the Patent System: A Guide to Alternative Patent Licensing for Innovators." Marta is a frequent speaker on the topic of financial services patents, including presenting recently at the Blockchain Patents Roundtable at Stanford and the Ropes & Gray Financial Services Patent Litigation Roundtable in New York. Marta holds a J.D. from Stanford Law School and a B.A. in Rhetoric from the University of California, Berkeley. During law school, she focused her studies on the intersection of law and technology and interned at Apple and the Electronic Frontier Foundation. She has been named a "Huffington Post Greatest Person of the Day" for her nonprofit work and was featured in Forbes for crowdsourcing her law school graduation speech.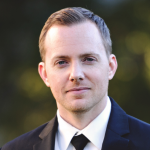 Moderator: Wayne Vaughan is the CEO of Tierion, a proof engine that turns the blockchain into a universal platform for proving the integrity of any data, file or business process. Prior to Tierion, Wayne pioneered the development of marketing automation software. He is the co-author of Chainpoint, the first standard protocol for anchoring data in the blockchain. In 2004, Wayne was a member of the first team of amateurs to launch a rocket into space.