Will 2019 be a Bull or Bear Crypto Market? Join us to find out #2019bullorbearcrypto

SHEPPARD MULLIN 379 Lytton Ave, Palo Alto CA 94301
MONDAY DECEMBER 3, 2018 6:30 PM — 8:30 PM
Launching an ICO or got a Blockchain startup? Book a demo table & get a video of your 3min pitch!
Want to pay with Cryptocurrency? Pay for Tickets Here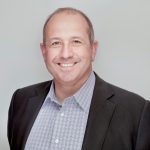 Matthew Le Merle, CoFounder Fifth Era & Managing Partner Keiretsu Capital, the world's largest angel network and most active US venture investor. Matthew is a sought-after speaker and innovation consultant having worked at McKinsey, A.T. Kearney, Monitor, Booz and Gap. Matthew has degrees from Christ Church, Oxford (MA/BA) and Stanford (MBA). He was born in London, UK and now lives in the San Francisco Bay Area with his wife, Alison Davis, and their five children.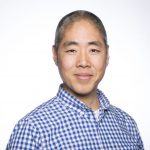 Miko Matsumura Founder Evercoin Miko founded crypto exchange Evercoin, and is a Limited Partner with the Pantera Capital ICO Fund (a $100M ICO-only fund). He is personally invested in FileCoin, Brave, CIVIC, Propy and Lyft. As chief Evangelist for the Java Language and Platform he participated in the first wave of the Internet, and is now fully engaged in the crypto-fueled Internet of value. As a 25 year operating exec in Silicon Valley, he has raised over $50 million in capital for Open Source startups. He currently advises cryptocurrency startups like WiFiCoin, Guardian Circle (Decentralized Global 911 Emergency Services) and Hub (Decentralizing Professional Social Networking). He is also an LP with Focus Ventures, a firm with over $800M under management, 9 IPOs and 44 exits. He holds an Master's degree in Neuroscience from Yale University where he worked on abstract computational neural networks. He's leads the Crypto Underground meetup in San Francisco and is a speaker at the upcoming Token Fest, Keynoting at ICOnference NYC, Blockchain Life in St. Petersburg Russia, Global Blockchain Summit, The Future of Money Summit, and Coin Agenda in Las Vegas.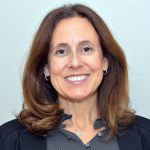 Robin Verderosa VP Product Marketing BitGo Robin brings the knowledge of the crypto industry combined with the needs of the financial markets. She spearheaded the company's expansion into custody and the launch of BitGo Trust Company, the first qualified custodian purpose-built for digital assets. Robin brings more than 25 years of product management and product marketing experience with financial services and fintech companies to her role. She spent most of her career at Interactive Data Corporation (acquired by Intercontinental Exchange in 2015), where she led the product management team that built web and mobile market data services for day traders, wealth managers, and futures and commodities traders. Robin joined BitGo from banking aggregator Envestnet | Yodlee, where she spearheaded the launch and go-to-market strategy for a machine learning solution aimed at enriching transaction data to increase customer engagement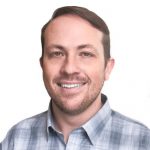 Jamie Finn, CoFounder Securitize Jamie is an well traveled executive who has worked in 6 countries with startups & corporates. He is a currently the co-founder and President of Securitize, the leading platform for Security Token Issuances. During his more than 18 years of experience he has participated in over $500m worth of transactions including Kontera, Sansa Security, Jajah, Tokbox, RingRing Media and Zingy and has seen his share of meeting rooms across the globe. His previous employers include Ericsson, Telefònica o2 and AT&T and he has worked at numerous startups including Zingy, RingRing Media, Thumbplay, Kontera and Sansa Security and Aki Technologies. He has been in San Francisco for the past 5 years after spending 6 years in London and becoming a Chelsea supporter. Jamie grew up in Puerto Rico and is a native English and Spanish speaker.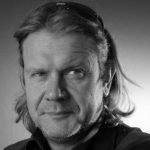 Moderator: Phil Jeudy Director Baywatch Lab Baywatch Lab is a company part of a Family Office which controls a distribution network with a worldwide reach. Phil started his career in finance and IT positions in subsidiaries of companies like Vinci or Electrolux, mainly in construction and retail (BtoB and BtoC), mostly in charge of organizational projects, then join SEGA to be responsible of Southern Europe territories for the mobile gaming business unit based in London. Since 2007, Phil has been developing lobbying activities for European companies interested to develop their activities with tech leaders in San Francisco Bay Area. Phil writes chronicles about the startup ecosystem onLe Journal de la Silicon Valley at L'Express.fr Phil co-organized non-conferences (Barcamps) in Paris focusing on Mobile, Video and Open Source. Phil introduced the first (and only so far) Ignite events in Paris. Phil is Advisor of several startups, including Fairwai.com, Nextuser.com, Bluefox.io.
6:30pm to 7:00pm Networking
7:00pm to 8:00pm panel
8:00pm to 8:30pm ICOs & Cryptocurrency/Blockchain startups Demo Pitches/Networking
Launching an ICO or got a Blockchain startup? Book a demo table & get a video of your 3min pitch!
Want to pay with Cryptocurrency? Pay for Tickets Here