Mark Crager, Founder/Managing Partner Next Stage Partners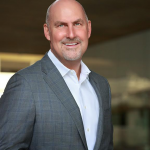 Mark is the Founder & Managing Partner at Next Stage Partners with a focus on bringing meaningful innovation from early-stage fintech companies to leading financial institutions and merchants.  He has extensive payments industry experience with a proven track record of moving products from concept to commercialization in consumer and B2B environments. Prior to Next Stage Partners Mark held executive management roles at Visa working with merchants and financial institutions.  He successfully launched a variety of P2P, prepaid, mobile and e-commerce products and platforms. Prior to Visa, Mark held a National Sales Manager position at Sony and launched new divisions for both Nestle and Johnson & Johnson in the consumer packaged goods space.  He received his Bachelor of Science in Marketing from California State University, Chico.  Mark is a Member Board Advisor with StartX, the Stanford University incubator for fintech startups, a Mentor at Plug & Play, the innovation accelerator and an Advisor to several payments technology companies.
Pierre-R. Wolff, Senior VP Bus Dev InCountry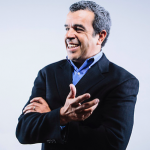 Pierre is a 20+ year veteran of Silicon Valley as a business strategist, startup advisor/mentor, and people-connector in the tech industry. At InCountry, a Data Residency-as-a-Service provider whose mission is to ensure global compliance for international businesses dealing in regulated data, he is the Senior Vice President of Business Development managing all global partner relationships with data centers, law firms and systems integrators.  Prior to InCountry, Mr. Wolff spent five years working in the blockchain ecosystem, both in operating roles and as an advisor to venture investors and startups, to help assess business models, regulatory risks and investment opportunities. In addition to advising several startups, he is an advisor to Science Blockchain, a Santa Monica-based blockchain-focused incubator that raised a venture fund using a registered security token offering in November 2017. When not in his day job, Pierre is an avid kitesurfer.
Mark Albertson, Silicon Valley journalist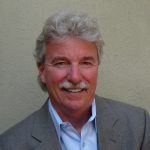 Mark's stories are regularly published for SiliconANGLE Media and Blasting News. He was previously a senior writer for the San Francisco Examiner and CBS-Bay Area. He specializes in coverage of Fintech and cybsersecurity topics, in addition to writing regularly about enterprise computing. He is also an experienced video and TV producer, having created Tech Closeup, a nationally syndicated program on technology that aired on ABC, NBC, CBS and FOX affiliate stations over the course of four years.
Pauline Francis, Partner, B2B CFO®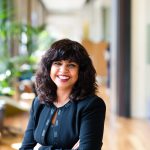 Pauline is a results-oriented CFO & business advisor with 25 years' experience guiding privately held companies to greater profitability in diverse industries including manufacturing, technology, medical devices and service. As an entrepreneur at the age of 18, she oversaw all aspects of the business, including operations, tax compliance and workforce management. Having grown and successfully sold her own business, she understands what it takes to innovate, compete, manage and transition ownership. Her range of expertise includes working with start-ups, acquisitions and post-acquisition integration. Pauline serves on the Boards of the non-profit organization WHW and NAWBO (National Association of Women Business Owners). She earned her MBA and graduated with Honors from The Wharton School.