Pemo Theodore: Executive Producer FinTech Silicon Valley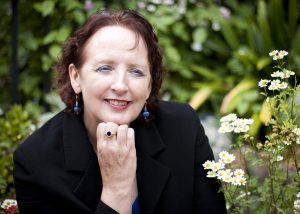 Pemo is a Media Publisher & Event Producer. She is Founder/CEO Silicon Valley TV serving San Francisco Bay Area with Professional Livestreaming, Video & Photos! She Executive Producer of FinTech Silicon Valley & organizes Bay Area FinTech meetup; Silicon Valley FinTech meetup & Blockchain Music meetup with over 3k members. She has produced Silicon Valley Events for Investors & Startups for 8 years. Pemo video interviews venture capitalists & angel investors & partners with videographers to cover San Francisco Bay area startup conferences & meetups with professional & economical livestreaming, video & foto packages for Silicon Valley TV
Pemo is based in Silicon Valley & has been involved in online business for 15 years. She has been in small business for 46 years in Ireland, London, Canada & Australia. In 2010 Pemo published a free ebook (the findings of 1 year research from VCs, angels & women founders) "Why are Women Funded Less than Men? a crowdsourced conversation" She was TheNextWomen's most prolific contributor of 2011. Silicon Valley TV has been noted as a platform for supporting high growth women led companies in Huffington Post
Follow @pemo
Jason Kumpf, Head of Strategy and Partnerships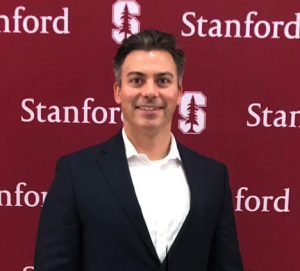 Jason Kumpf is an award-winning international business professional. He helps partners and clients improve their business with creative and practical insights drawing on over 15 years of success and a vast network of business associates. From launching new enterprise partnerships to negotiating multi-million dollar deals to creating new startup ventures thrive, Jason offers both strategic vision and tactical execution to get the job done. As CEO of Silicon Valley Spark, Jason helps ensure members, partners and sponsors maximize the value of the Silicon Valley and International network to improve their business with high quality insights and connections. Silicon Valley Spark offers tailored events showcasing the best of Silicon Valley, with a focus on Growth Companies, Technology, Venture Capital, FinTech and World Changing Ideas. As the Director of Strategic & Enterprise Partnerships at OFX, a $120 Billion International FinTech: OFX, Jason leads the collaboration with global companies. Working with Fortune 500, Financial Services, FinTech, Media, Accounting and Consulting groups that want to help their clients improve their overall international business with better banking, faster payments and more favorable foreign exchange rates. Jason has lived in nine countries and worked in Consulting, Marketing, Finance and Real Estate, helping companies achieve scalable profitable growth. He has an Undergraduate Degree in Finance & Accounting, with a focus on Neuroscience. From Start-Ups to Fortune 500, Jason has been a key to success in a broad range of companies, from Technology to Private Equity. He also advises companies looking for a creative and practical growth perspective. Jason enjoys travelling and learning new things by meeting interesting people.
Michael Fasman Digital Media Producer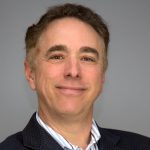 Michael is a video and webcast producer specializing in Silicon Valley. He has worked with Fortune 10 CEOs, senior management, marketers and engineers in over 20 countries. His experience includes the University of California, Hewlett Packard, Wells Fargo, VMware, and Oracle. He also does pro-bono video for nonprofits including Burning Man, Relief International, and Rebuilding Together.
---
Karen Holleran @aikarensf Editor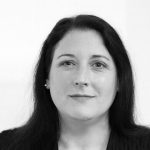 Karen is a proud third generation San Franciscan, and has worked in various positions including developer relations, winemaking, freelance writing, and as a teaching assistant for autistic children. She is passionate about disruptive tech, artificial intelligence, cryptocurrencies, and blockchain technology. She is excited at how these technologies can improve the quality of life for people globally. When Karen isn't busy discovering new things, you can find her enjoying the diversity of the Bay Area, keeping up to date on the latest tech news, or relaxing at home with her beloved rescued cat.