Pemo Theodore: Executive Producer FinTech Silicon Valley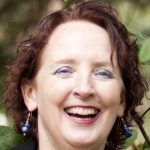 Pemo is a Media Publisher & Event Producer.  She is CoFounder/CEO Silicon Valley TV  She is the Executive Producer of FinTech Silicon Valley & organizes Bay Area FinTech meetup: Silicon Valley FinTech meetup & Blockchain Music meetup with almost 3k members. She has produced in the past Smart Money Silicon Valley; NoPanels & PitchPerfect Silicon Valley  She video interviews venture capitalists & angel investors & FinTech experts. She partners with videographers to cover San Francisco Bay area startup conferences & meetups with livestreaming, video & foto packages Silicon Valley TV  She is based in Silicon Valley & has been involved in online business for 14 years.  She has been in small business for 46 years in Ireland, London, Canada & Australia.  She also published a free ebook (the findings of 1 year research from VCs, angels & women founders) "Why are Women Funded Less than Men? a crowdsourced conversation"  She was TheNextWomen's most prolific contributor of 2011. Silicon Valley TV has been noted as a platform for supporting high growth women led companies in Huffington Post @pemo  Linkedin  facebook
Michael Fasman Digital Media Producer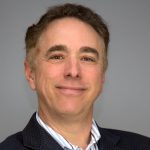 Michael is a video and webcast producer specializing in Silicon Valley. He has worked with Fortune 10 CEOs, senior management, marketers and engineers in over 20 countries. His experience includes the University of California, Hewlett Packard, Wells Fargo, VMware, and Oracle. He also does pro-bono video for nonprofits including Burning Man, Relief International, and Rebuilding Together.
Editor Karen Holleran @aikarensf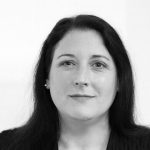 Karen is a proud third generation San Franciscan, and has worked in various positions including developer relations, winemaking, freelance writing, and as a teaching assistant for autistic children. She is passionate about disruptive tech, artificial intelligence, cryptocurrencies, and blockchain technology. She is excited at how these technologies can improve the quality of life for people globally. When Karen isn't busy discovering new things, you can find her enjoying the diversity of the Bay Area, keeping up to date on the latest tech news, or relaxing at home with her beloved rescued cat.
Journalist Jean Lombard @CryptoJLo
Jean is an enthusiastic FinTech SF and SV volunteer, promoting the organization's events and speakers with social media posts before, during and after the events. In 2019 Jean takes on interviewing duties capturing thought-leaders' predictions and perspectives through FinTech's new provocative video podcast series.  Jean is well-suited to challenge as an an award-winning Bay Area marketing communications professional with more than 15 years of experience promoting category-creating companies. Since 2017 Jean worked on 12 ICOs valued at more than $117M.  Jean is particularly nimble at translating the vision of C-level executives into persuasive content materials for marketing campaigns, PR and social media, to raise awareness, spur online discussion, attract influencers' mindshare, secure media coverage, and drive sales leads. In addition to crypto and blockchain technologies, she has worked on AI, mobile apps and platforms, cloud and enterprise software, consumer software, green/clean tech marketing campaigns.  Jean is a graduate of the University of Michigan, attended Golden Gate University School of Law, holds Project Management certification and is a founding member of the Artificial Intelligence Marketing Association (AIMA). In her spare time she is a fitness instructor, leading Spinning, yoga and weight training classes.